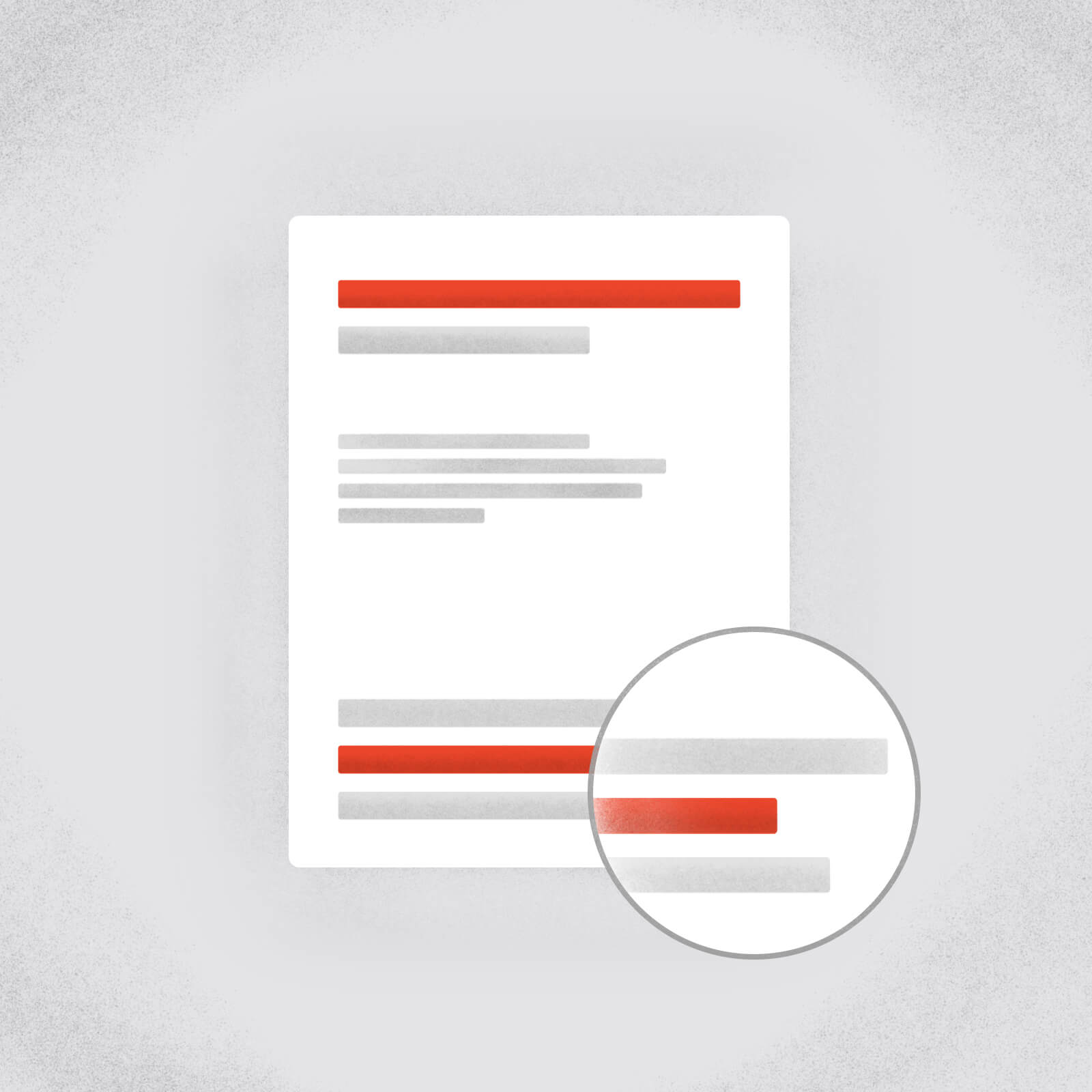 Falcon Spotlight
by CrowdStrike
Fast, effective real-time vulnerability management
Start free trial
This product requires a Falcon bundle

Falcon bundles require a minimum order of 5 endpoints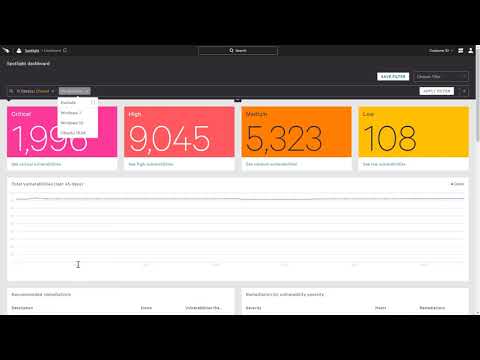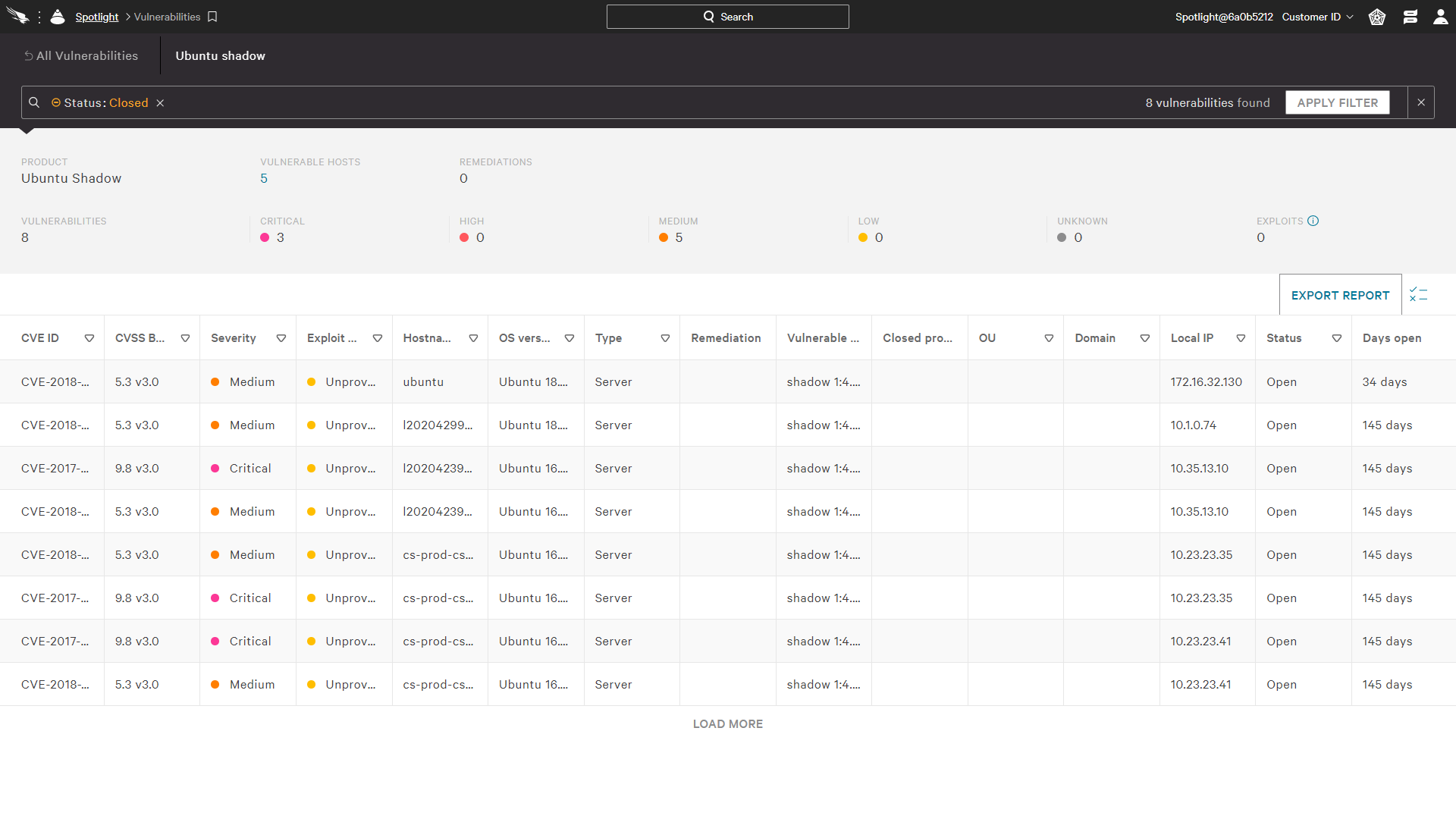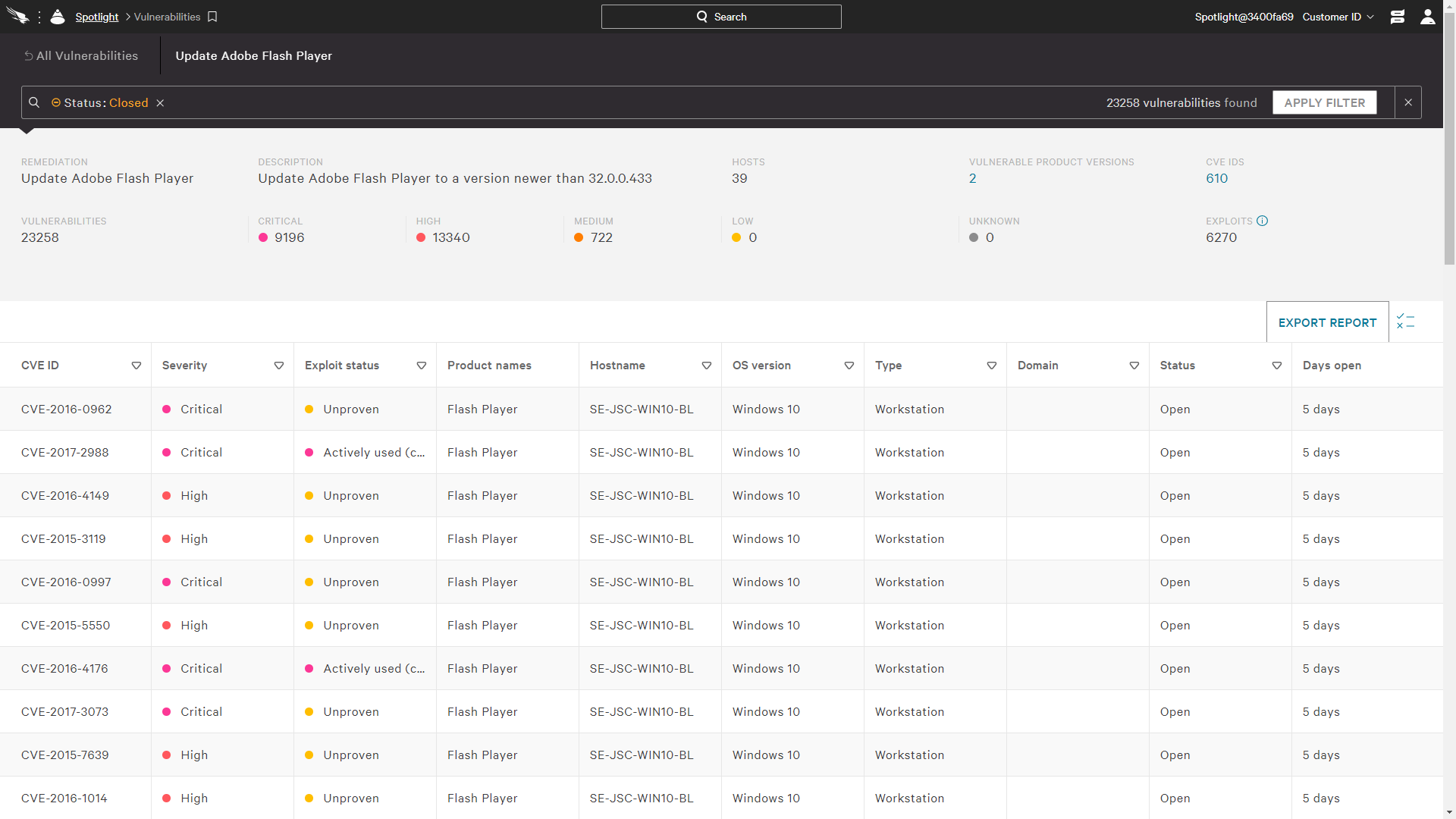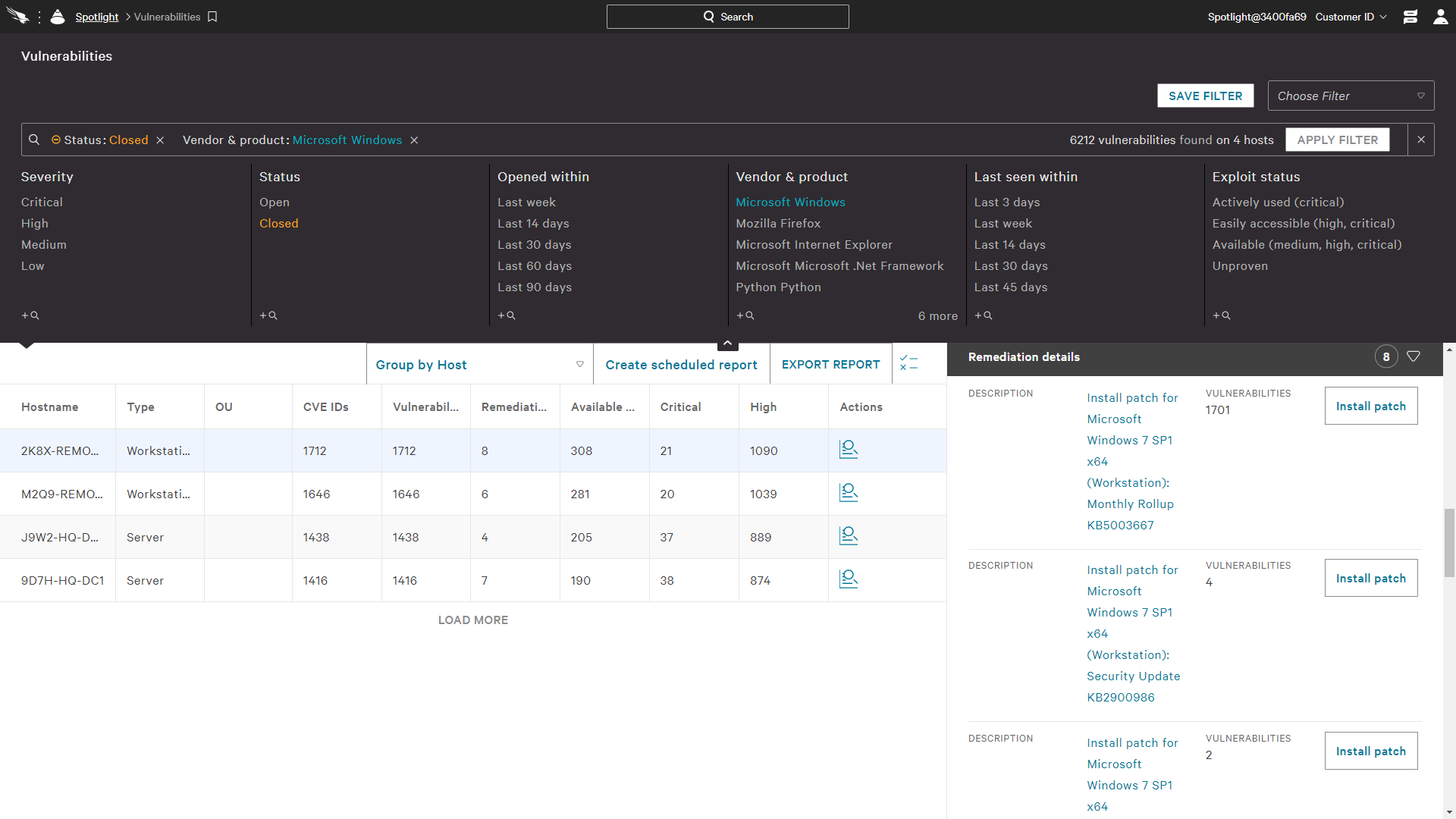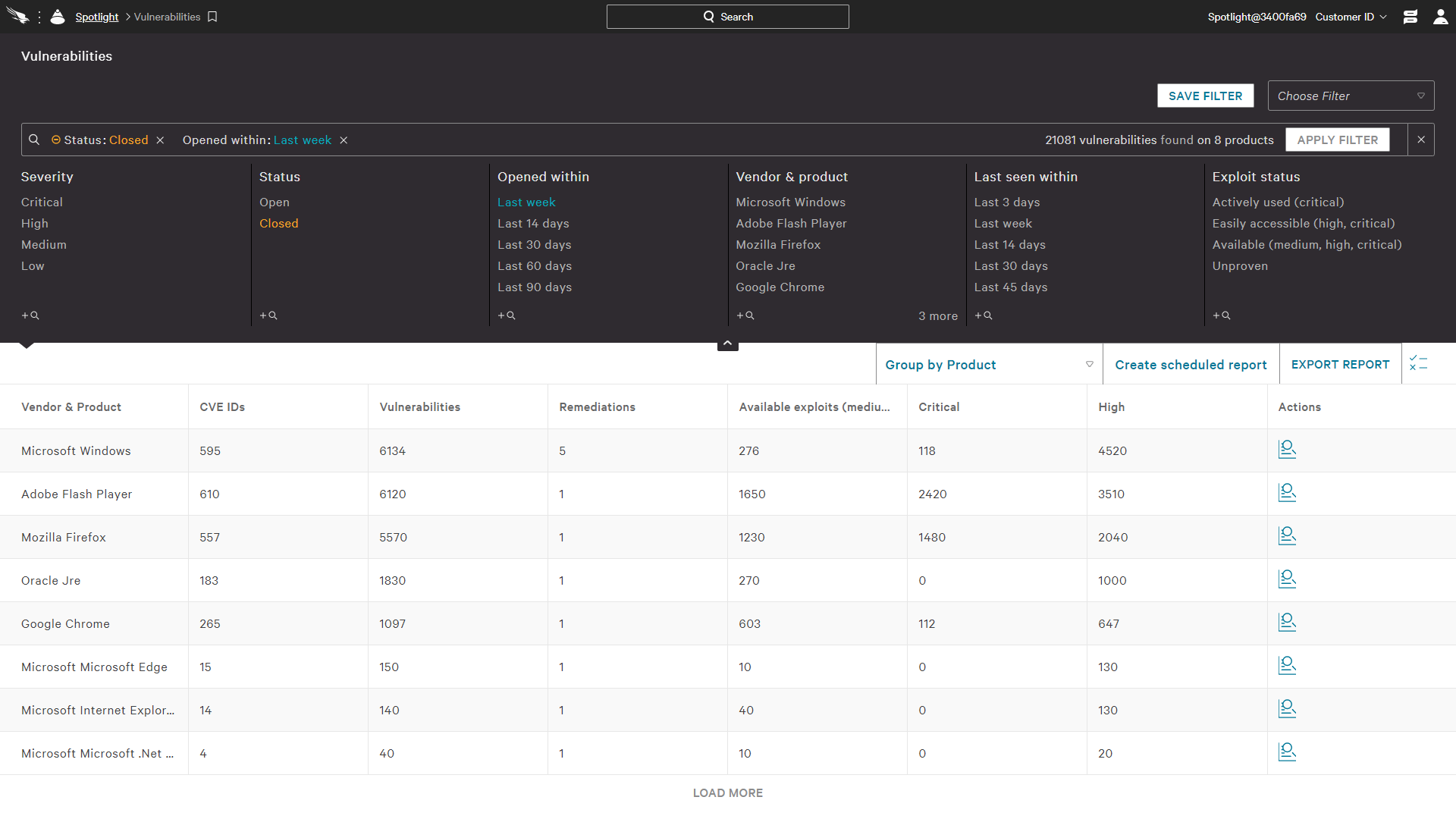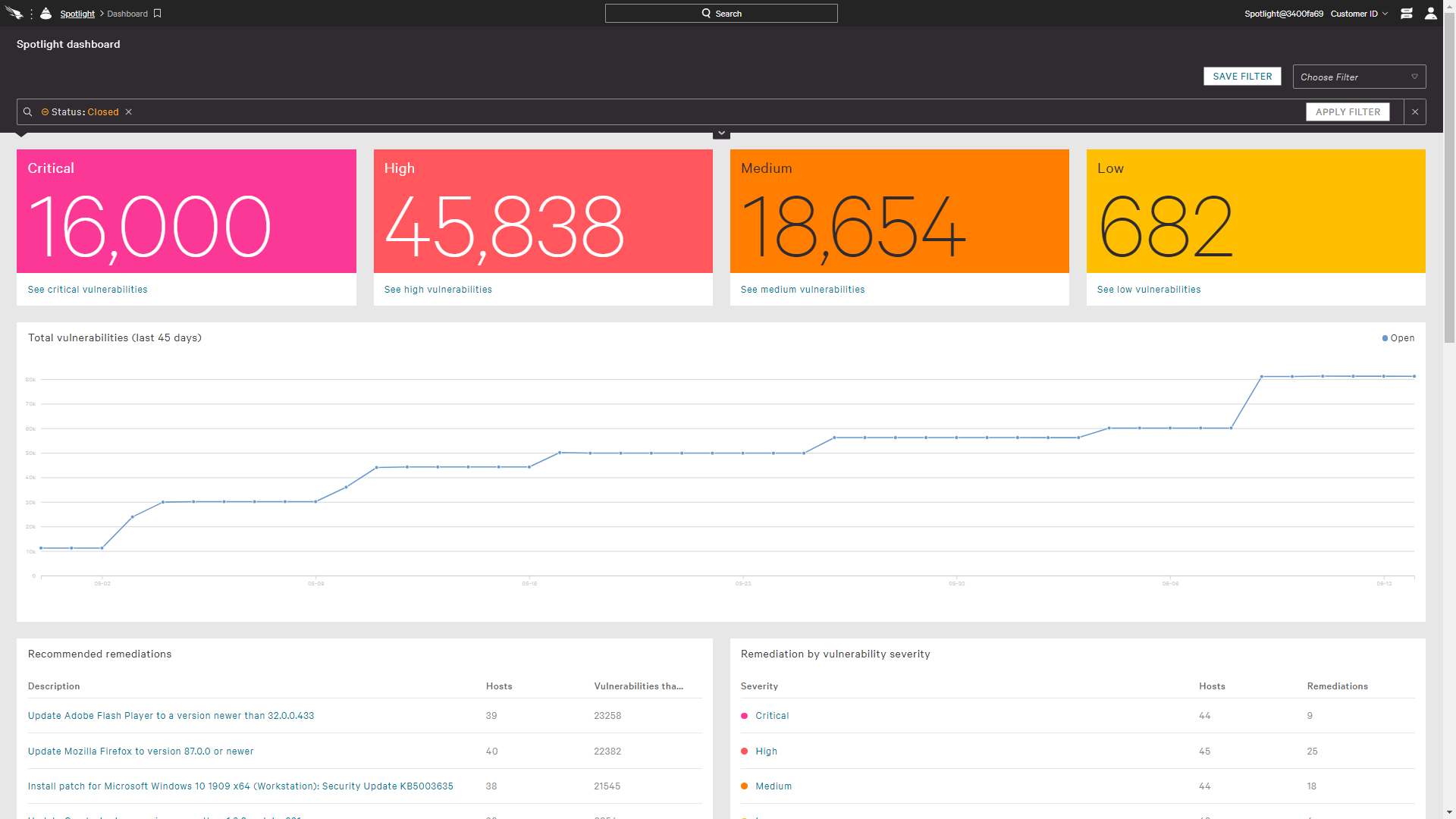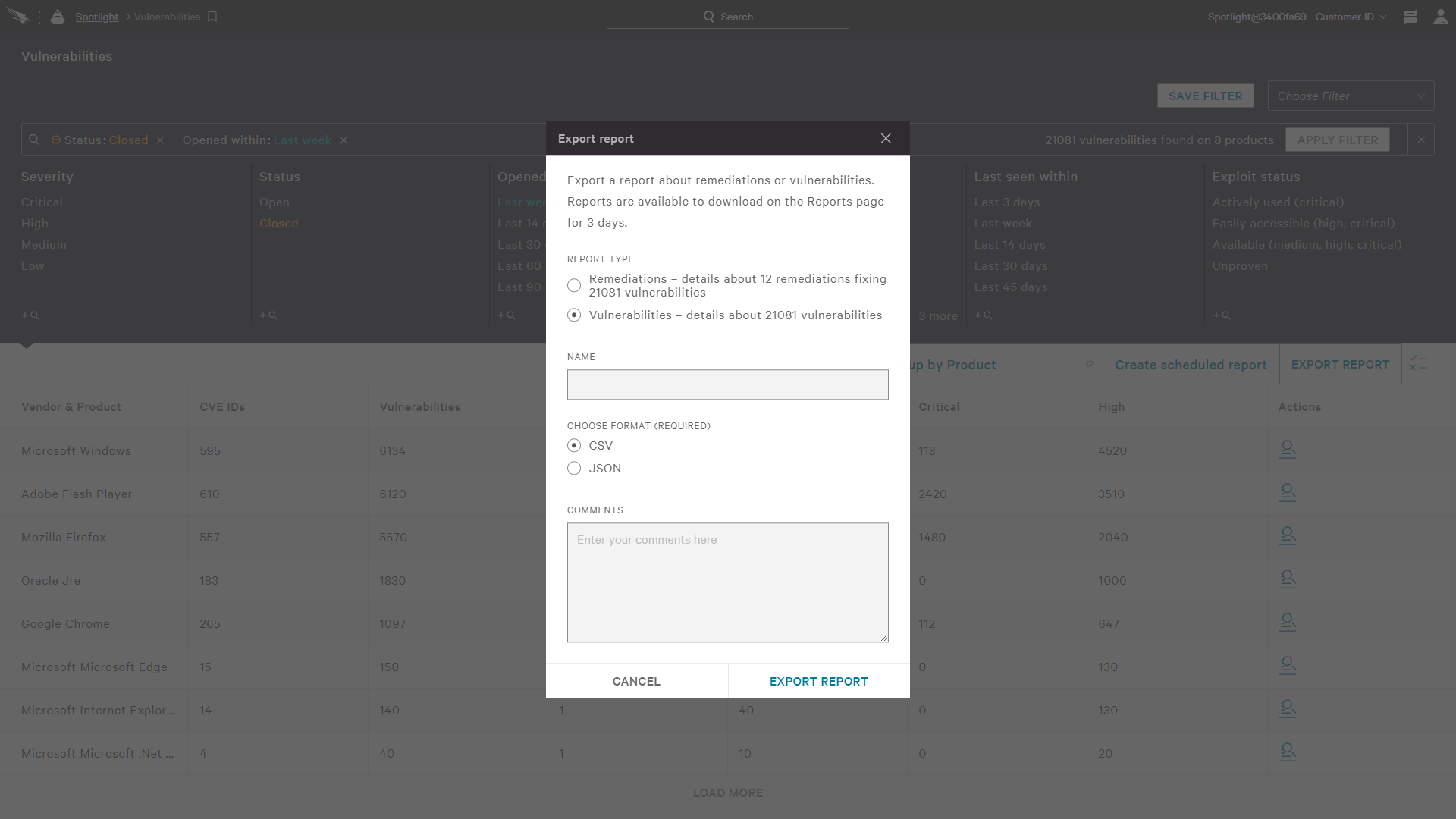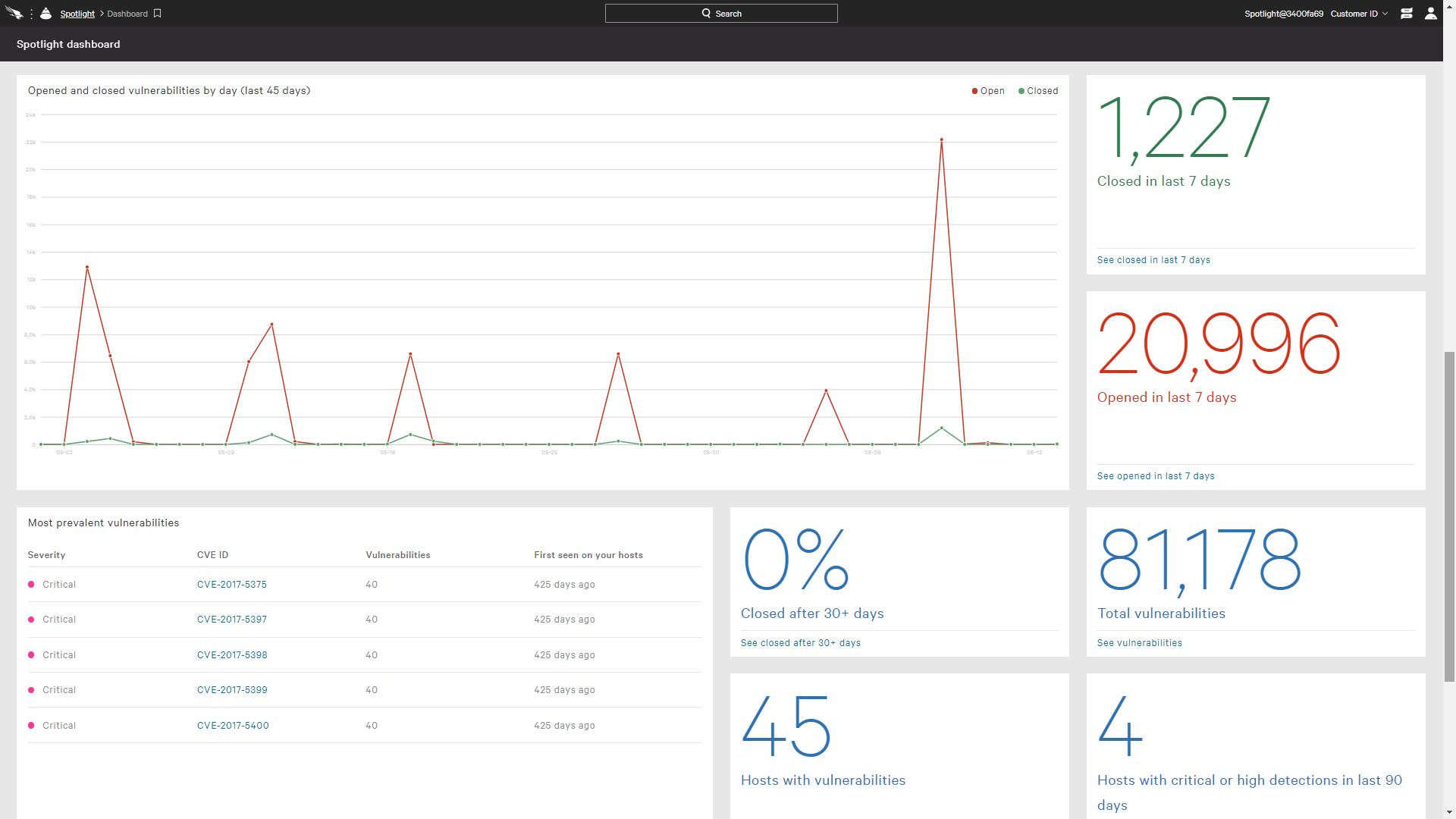 Scanless vulnerability management
CrowdStrike Falcon® Spotlight offers organizations continuous and real-time assessment of vulnerability exposure on their endpoints. Falcon Spotlight's native integration into the Falcon platform enables customers to operationalize vulnerability assessment within a complete endpoint protection framework. Combine preparation and readiness with unparalleled prevention, detection and response provided by the Falcon platform, resulting in a stronger security posture.
Integrated protection

See your security gaps, including which gaps your adversary is targeting, arming you with the proactive protection you need to block advanced attacks.

Comprehensive visibility

Spotlight requires no scanners to deploy and manage and no new agents, just turn it on and start seeing results. You receive unparalleled visibility into vulnerabilities across your distributed enterprise without compromise.

Easy to learn, easy to use

Get always up-to-date information seamlessly right into the hands of your security analysts to improve response time and reduces the effort.

Zero-impact

CrowdStrike's cloud-native architecture enables constant visibility into endpoint vulnerabilities without the need for cumbersome and resource intensive network or host scans.
IT and Security Operations
Endpoint Security
CrowdStrike's Recommendations