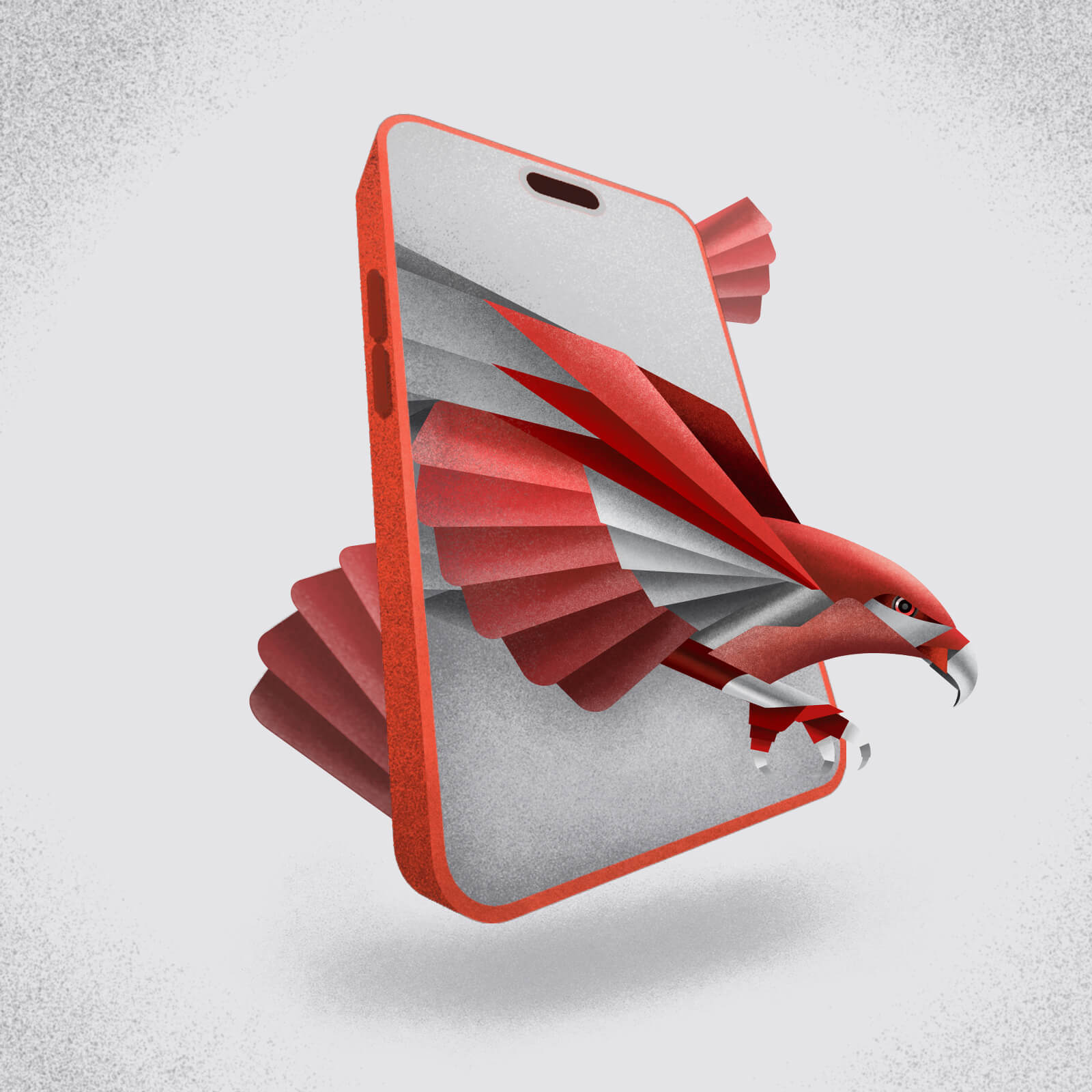 Falcon for Mobile
by CrowdStrike
Endpoint detection and response for mobile devices – Android and iOS
Start free trial
This product requires a Falcon bundle

Falcon bundles require a minimum order of 5 endpoints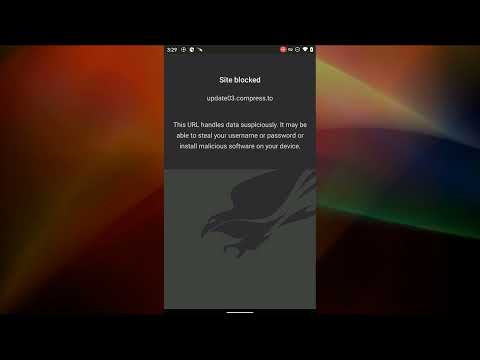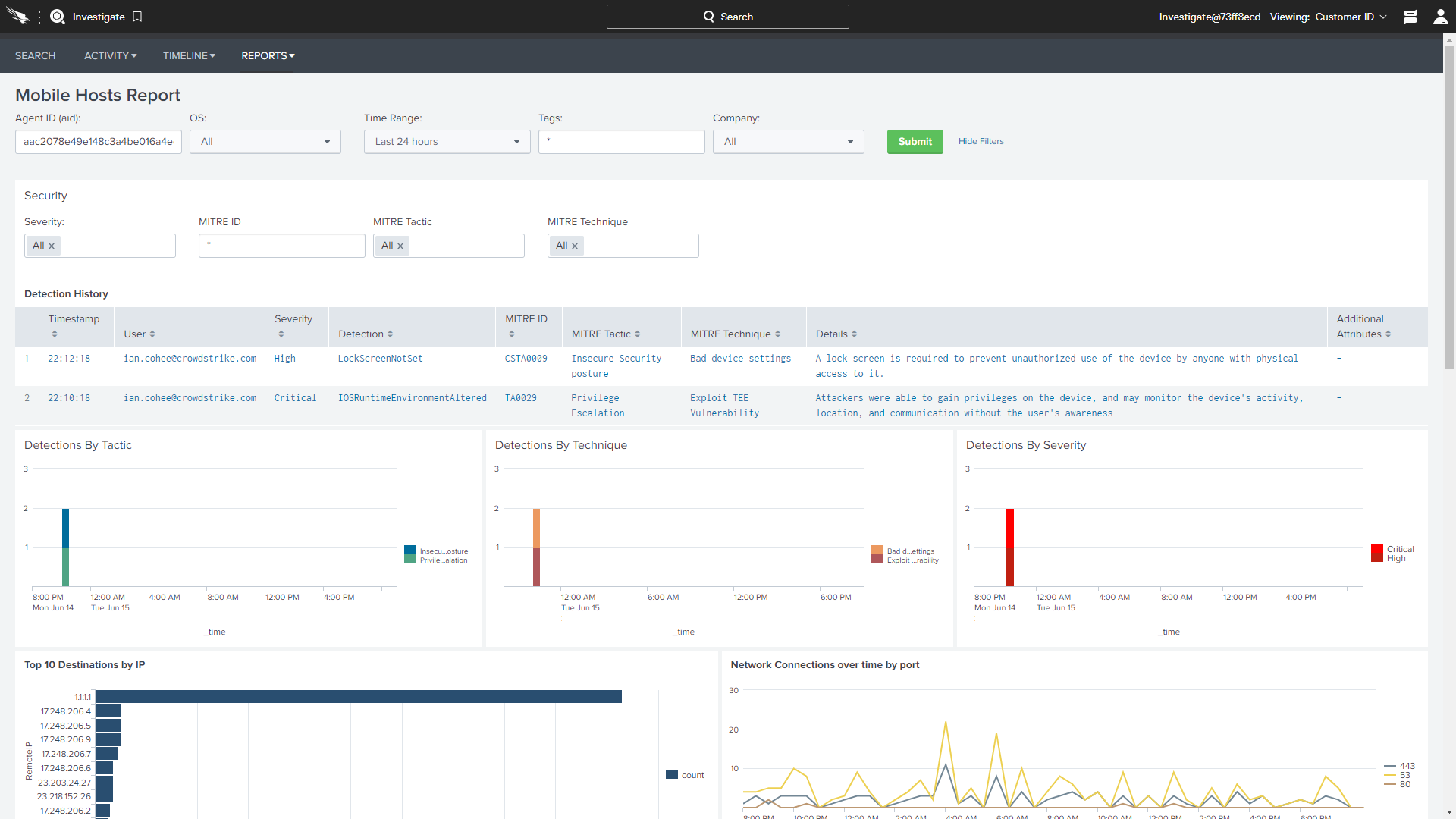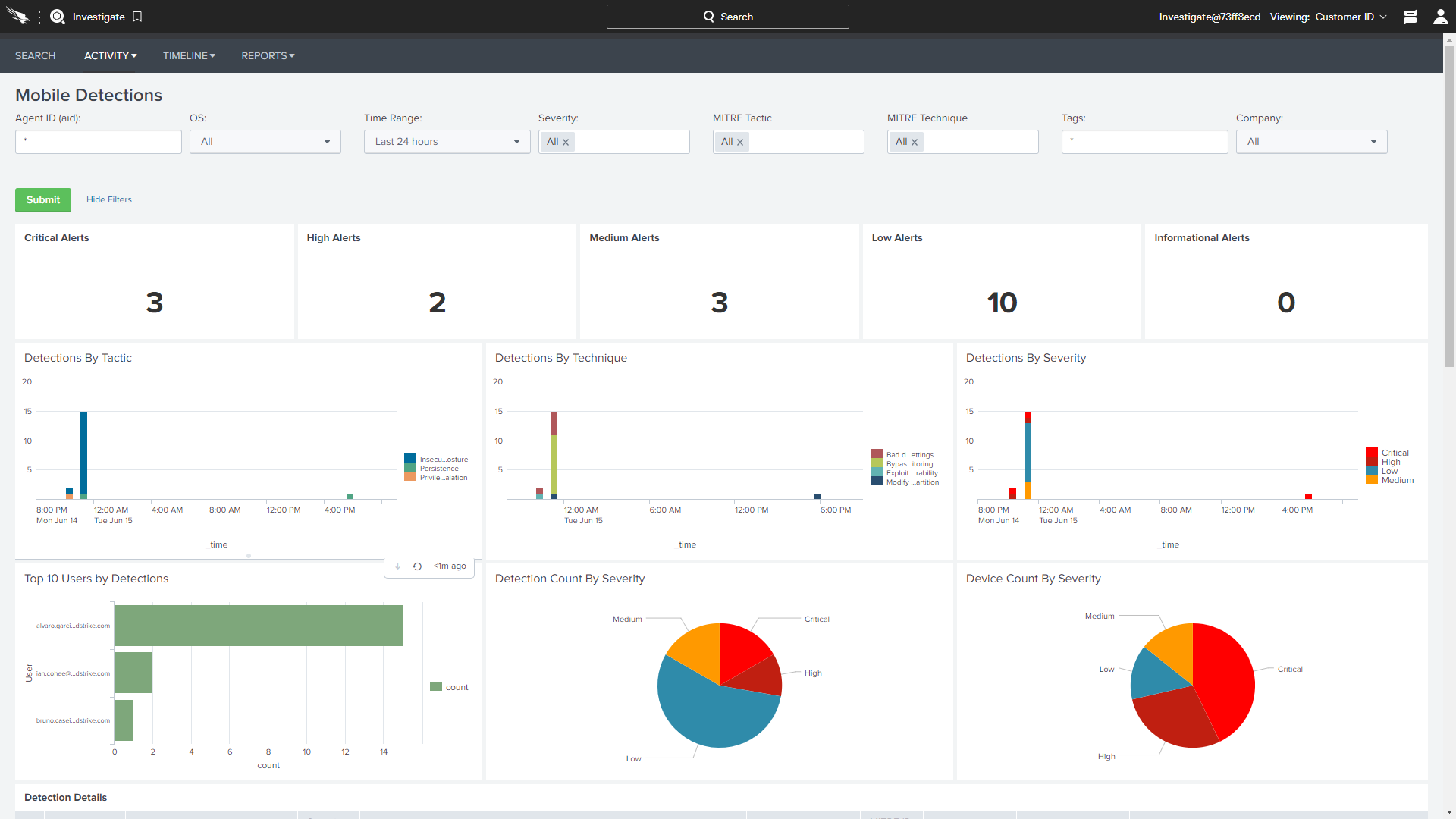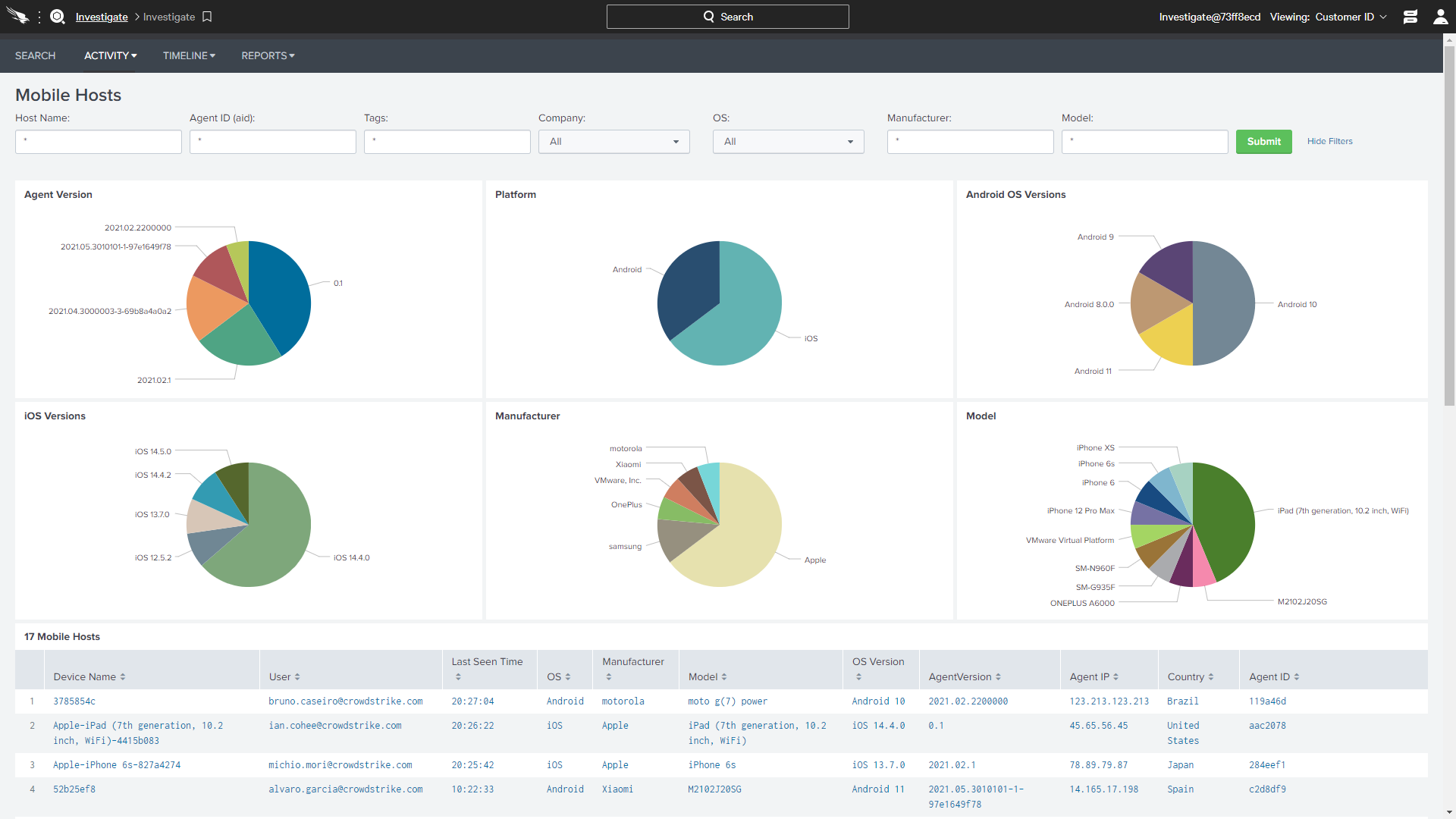 Mobile endpoint detection and response (EDR)
CrowdStrike Falcon® for Mobile enables security teams to detect malicious, unwanted or accidental access to sensitive corporate data on iOS and Android devices without impacting device performance. Providing EDR on mobile requires an innovative approach to gain deep telemetry needed to identify risky app behavior. On Android, CrowdStrike uses a unique containerization approach, embedding and protecting business apps and their data, while providing in-depth behavioral telemetry. On iOS devices, Falcon for Mobile detects subtle clues in runtime and network activity to identify the most sophisticated nation-state attacks.
Automated threat detection

Falcon for Mobile identifies vulnerable devices and detects malicious and unwanted activity on business-critical mobile apps

Comprehensive visibility

Gain insight and enable mobile threat hunting with real-time visibility into app activity to help eliminate mobile malware and the risk of silent failure.

Extend EDR for mobile devices

With the Falcon platform you can secure your mobile devices via a single solution that also protects workstations, servers and cloud workloads.
Extended Detection and Response
Endpoint Security
CrowdStrike's Recommendations