Falcon Firewall Management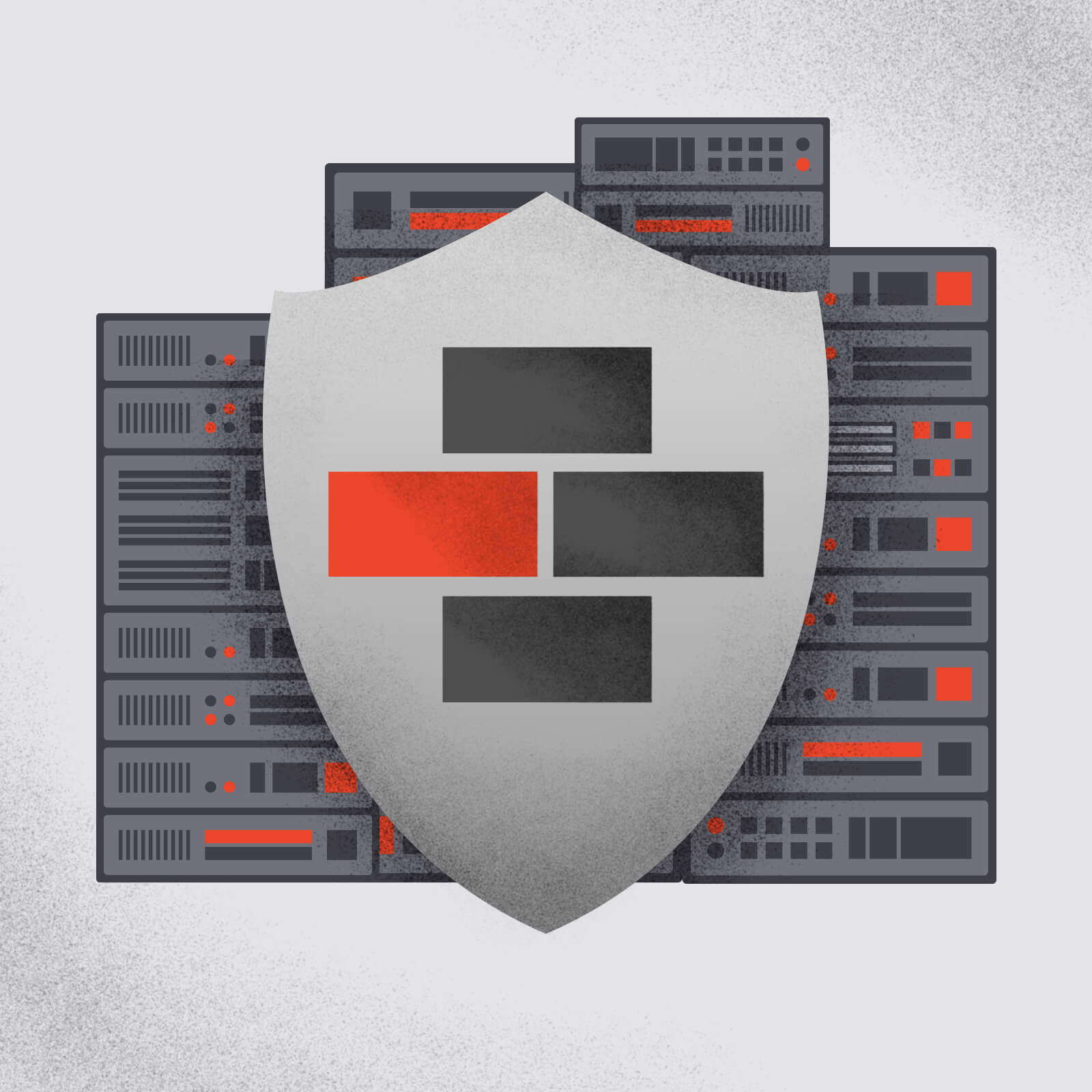 Falcon Firewall Management
by CrowdStrike
Simple firewall policy management
Start free trial
This product requires a Falcon bundle

Falcon bundles require a minimum order of 5 endpoints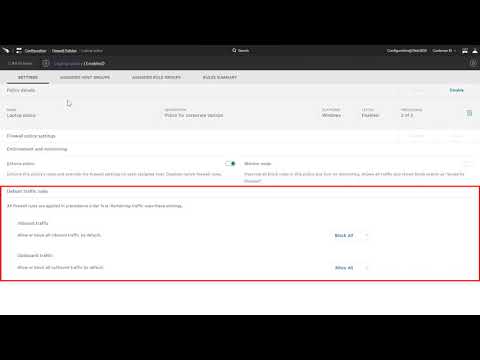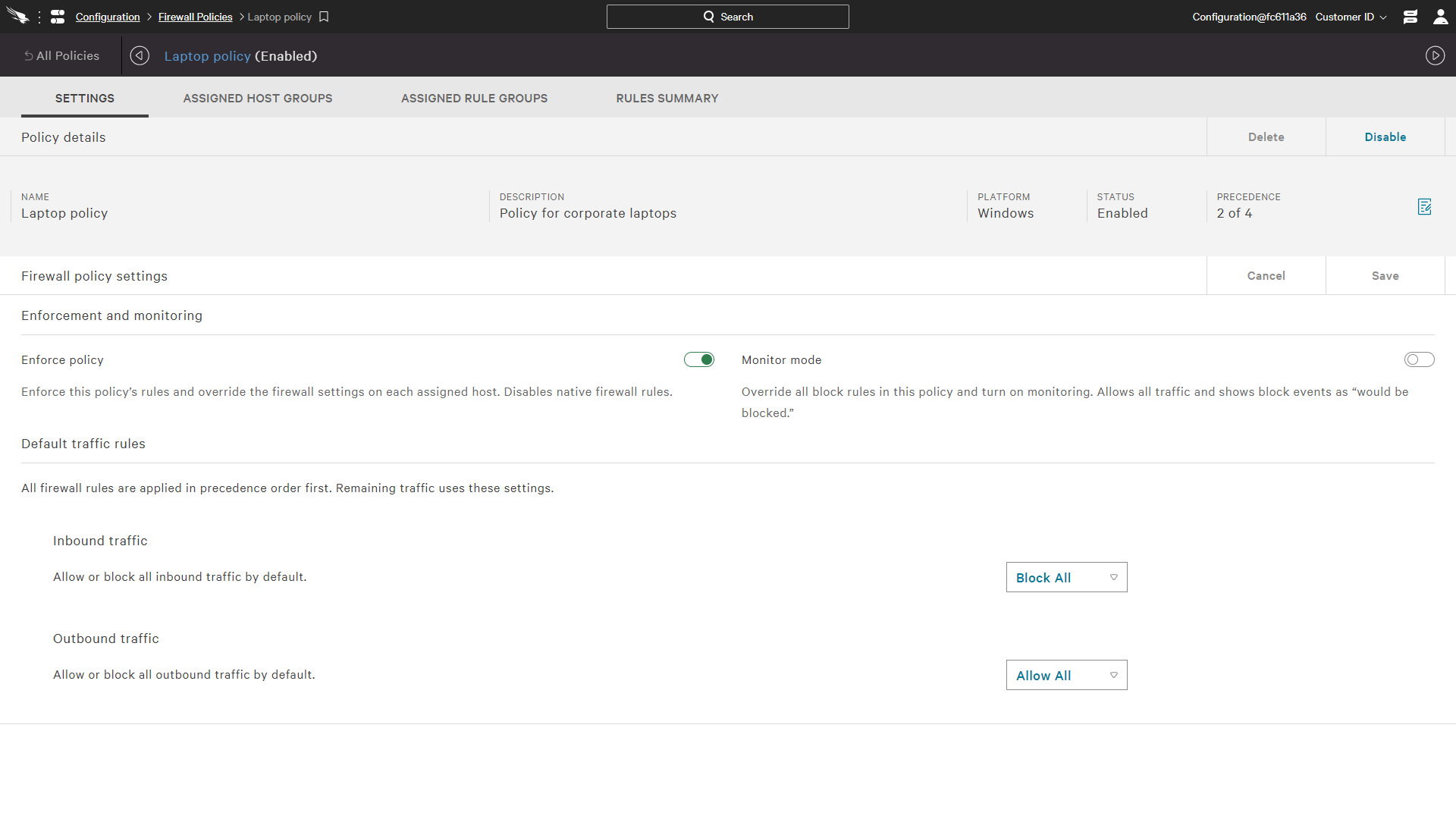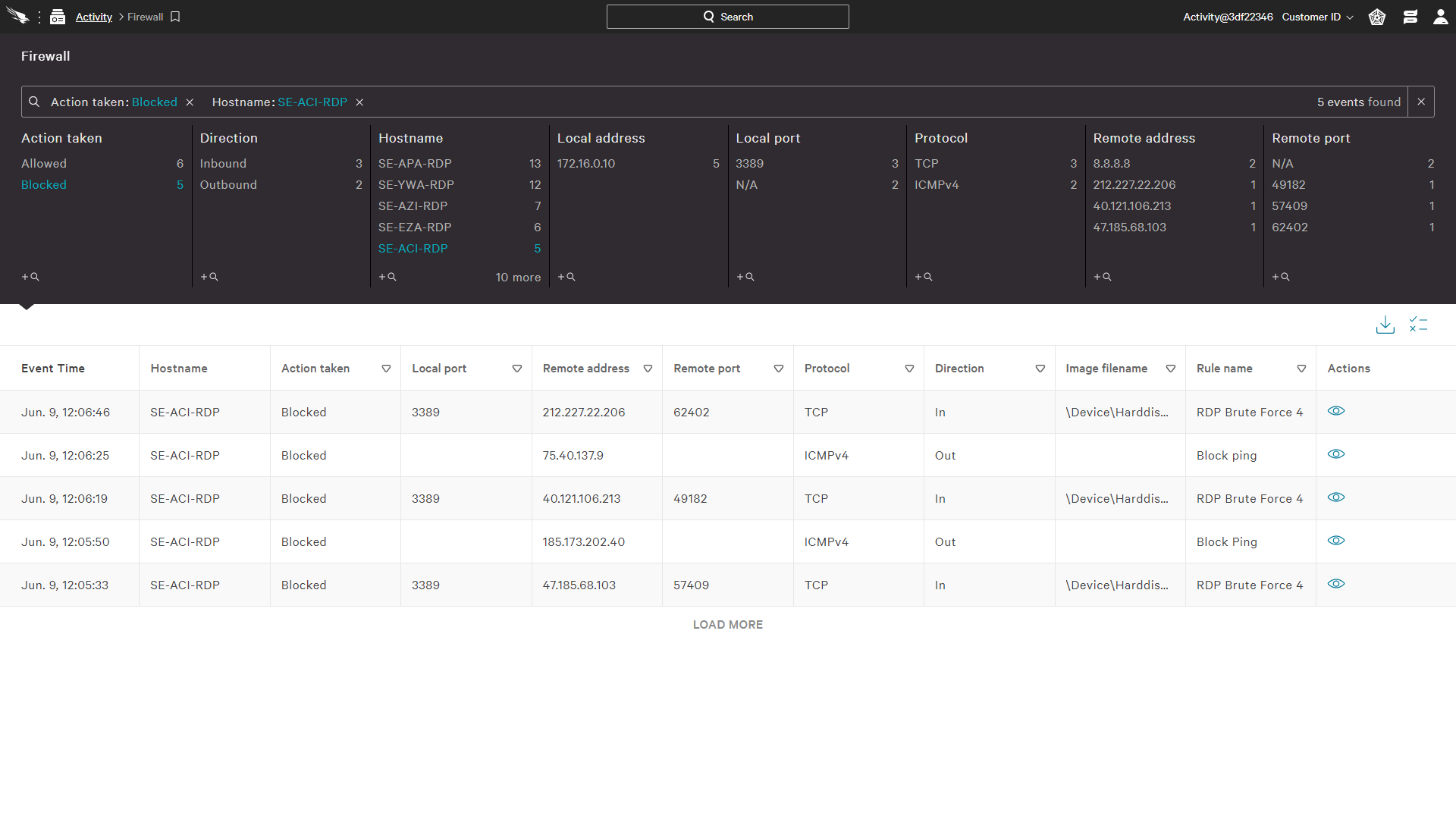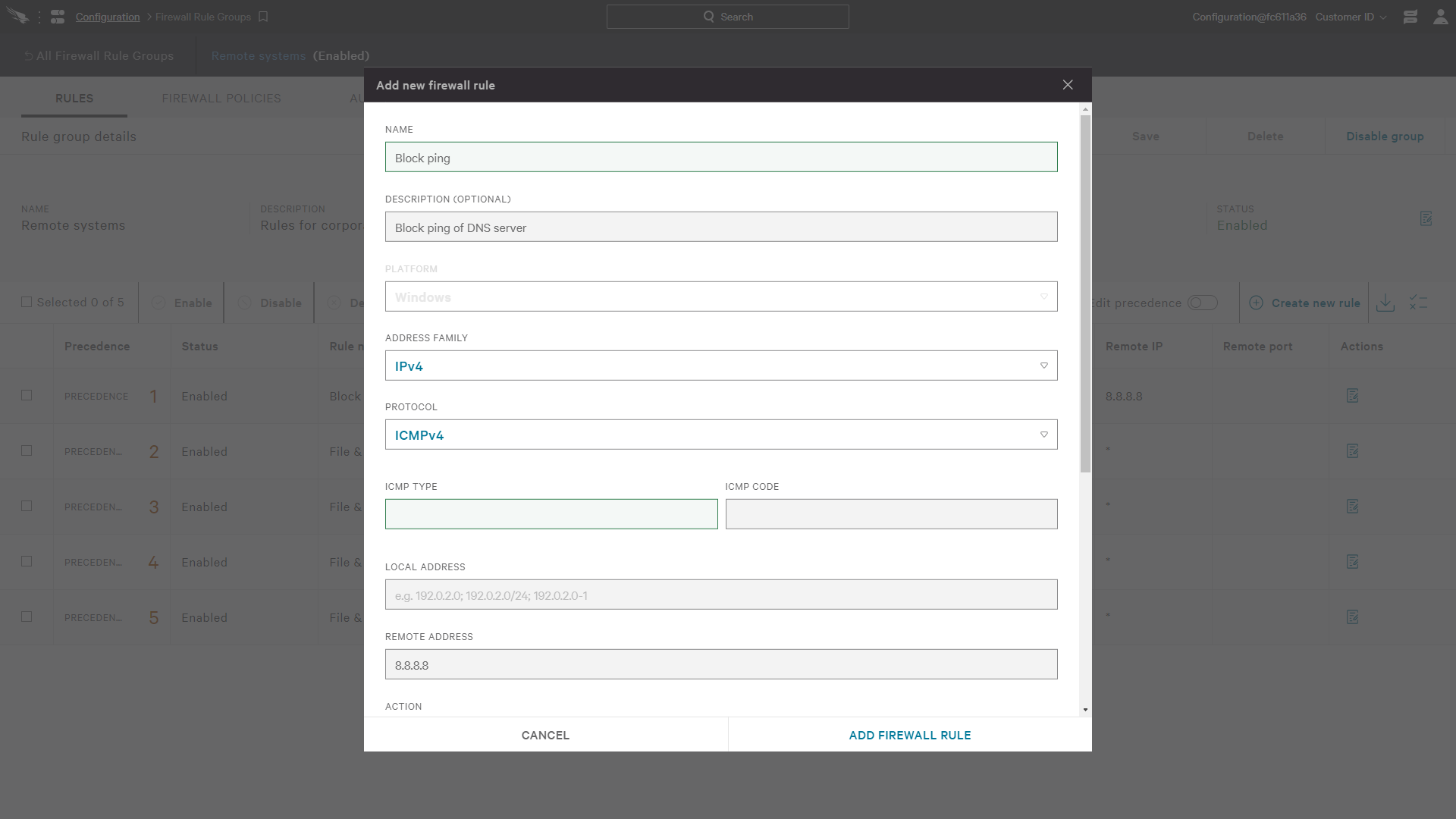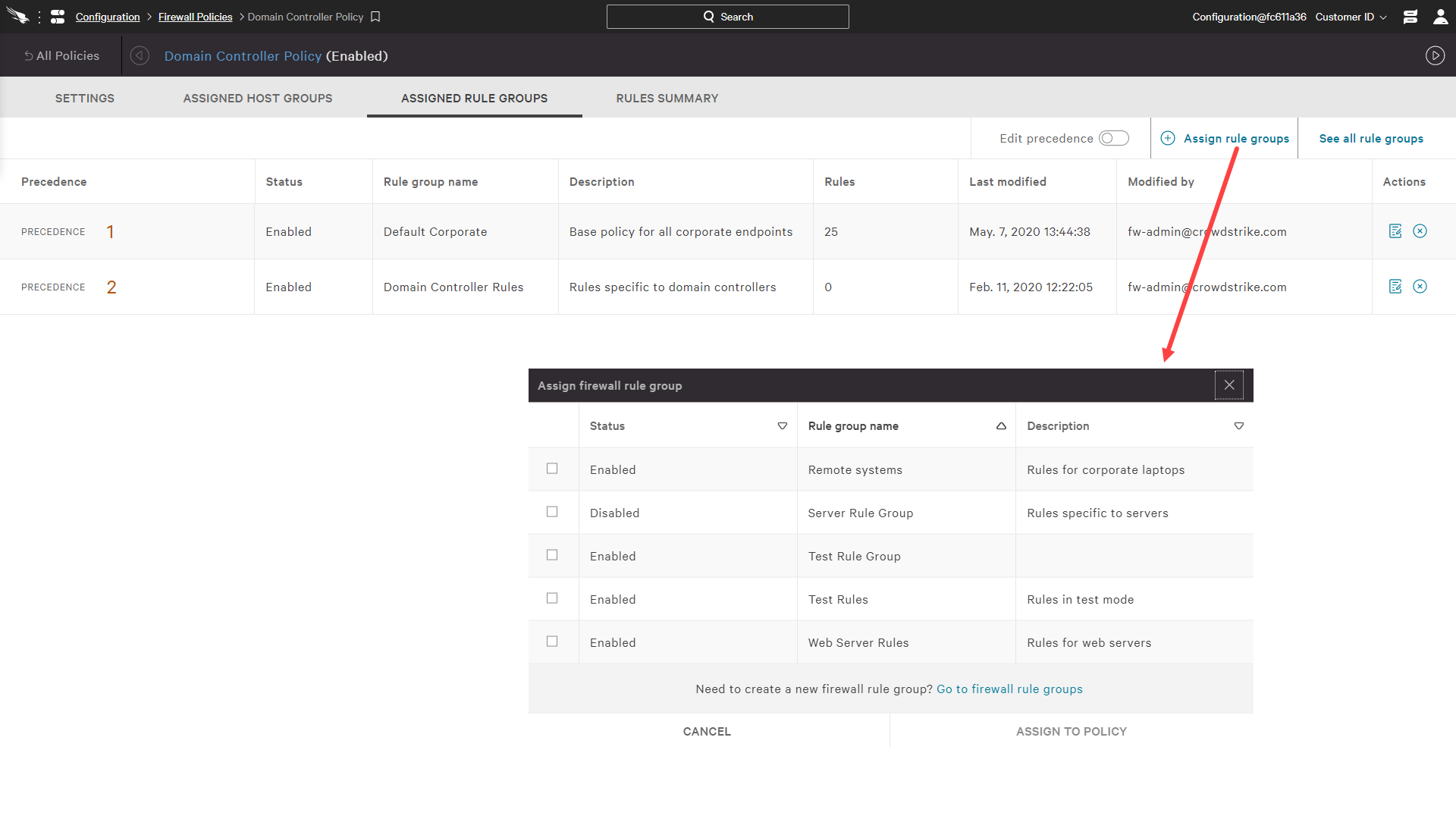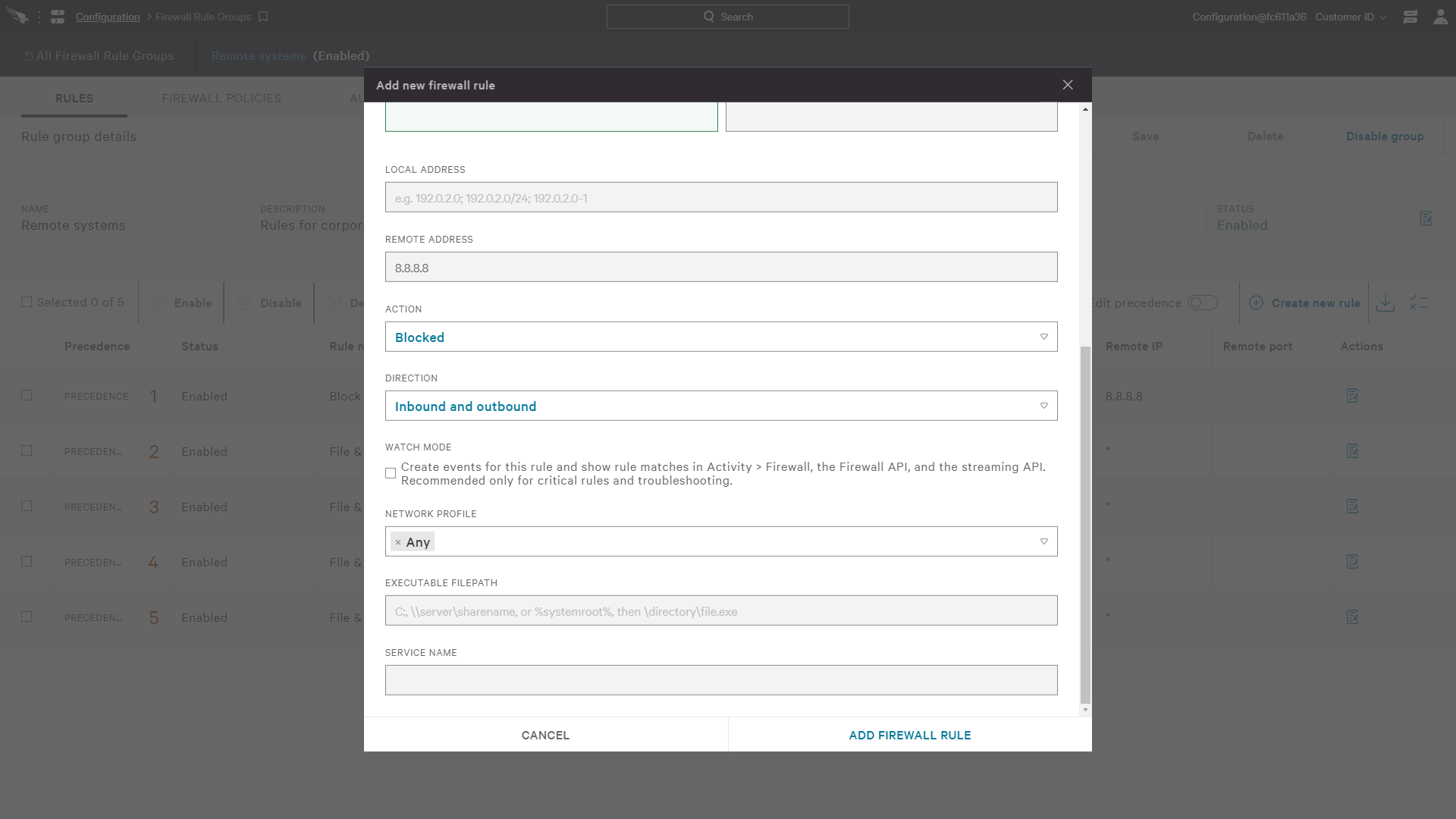 Easily create and enforce your host firewall policies
CrowdStrike Falcon® Firewall Management enables creation, management and enforcement of firewall rules and policies across Windows and macOS environments, with enhanced visibility and ease of use, from CrowdStrike Falcon Console. The solution remedies many of the problems that exist with host firewall management, allowing users to have complete visibility and control over the firewall rules present in their environments, and receive feedback on the implications and efficacy of those firewall rules.
Simple firewall management

Falcon Firewall Management makes it easy to create, manage and enforce policies with a simple, centralized approach.

Better protection

Defend against network threats, and gain instant visibility to enhance protection and inform action.

Reduced complexity

Delivered via the same lightweight CrowdStrike Falcon agent, management console and cloud-native architecture, it deploys and is operational in minutes.
Network and Infrastructure Security
Extended Detection and Response
Endpoint Security
CrowdStrike's Recommendations