Falcon Discover
by CrowdStrike
Bringing answers to your IT hygiene questions
Start free trial
This product requires a Falcon bundle

Falcon bundles require a minimum order of 5 endpoints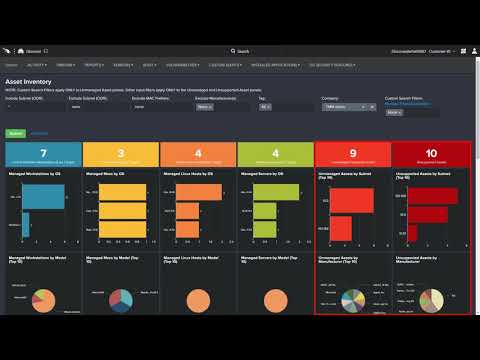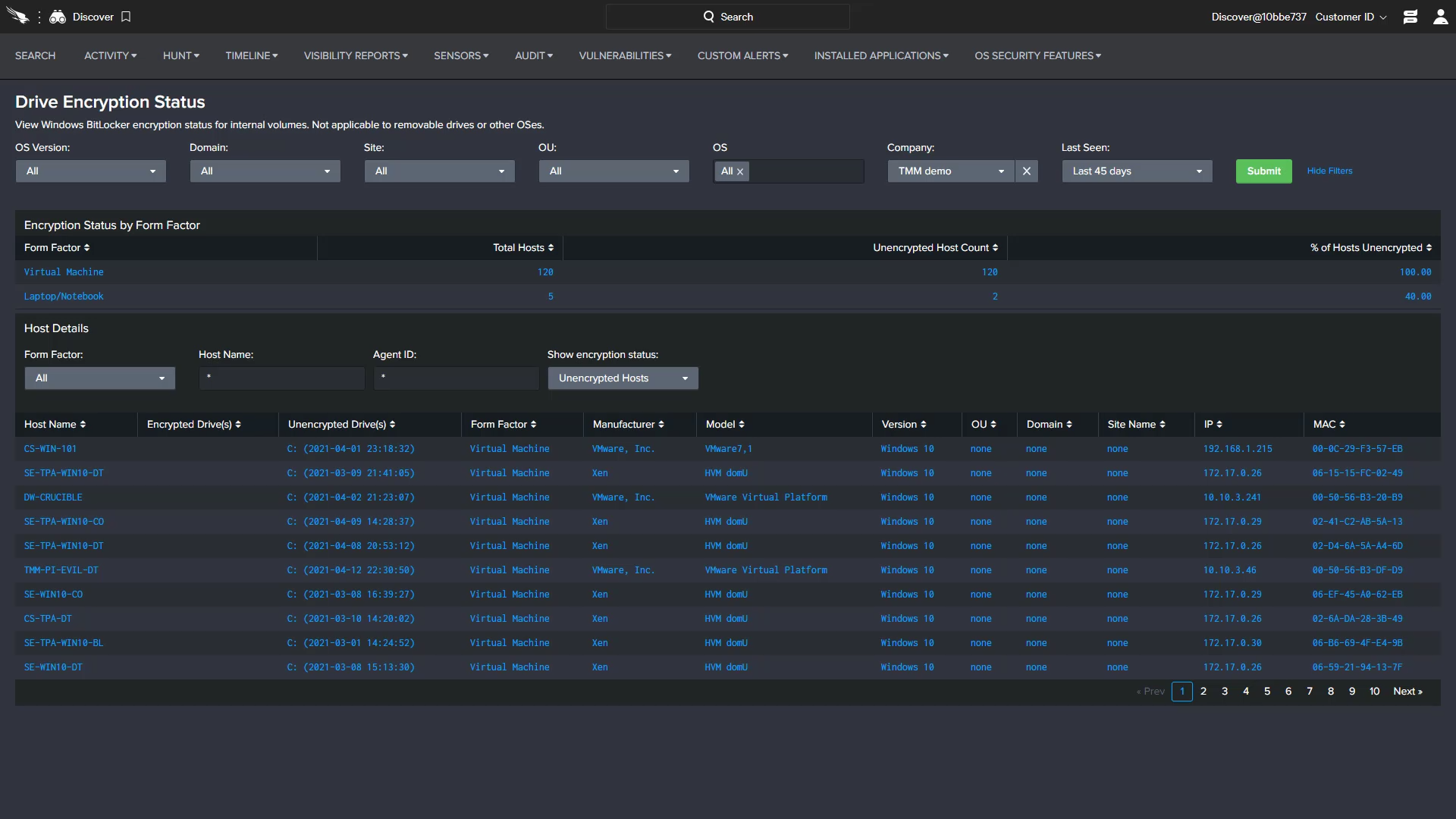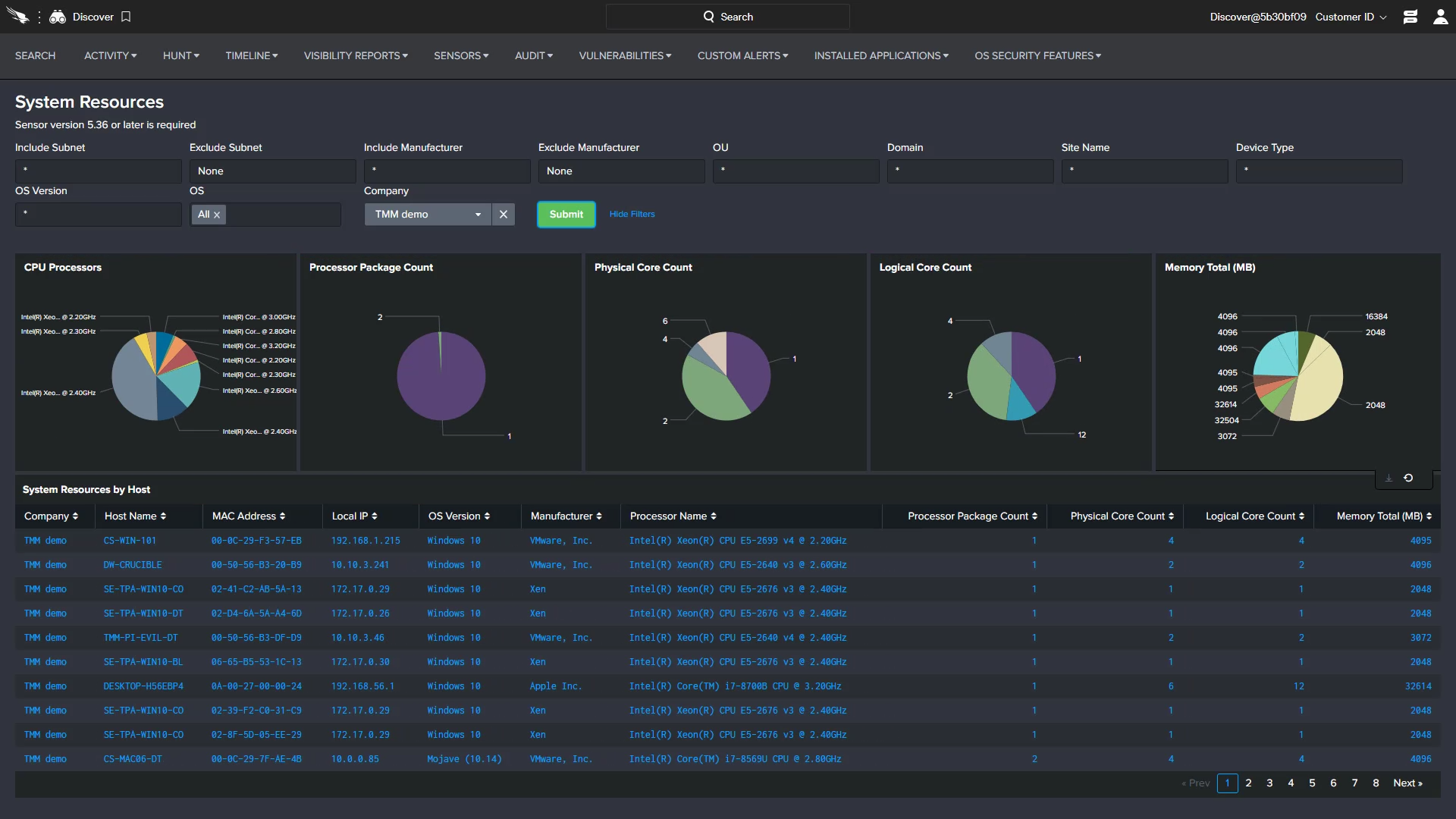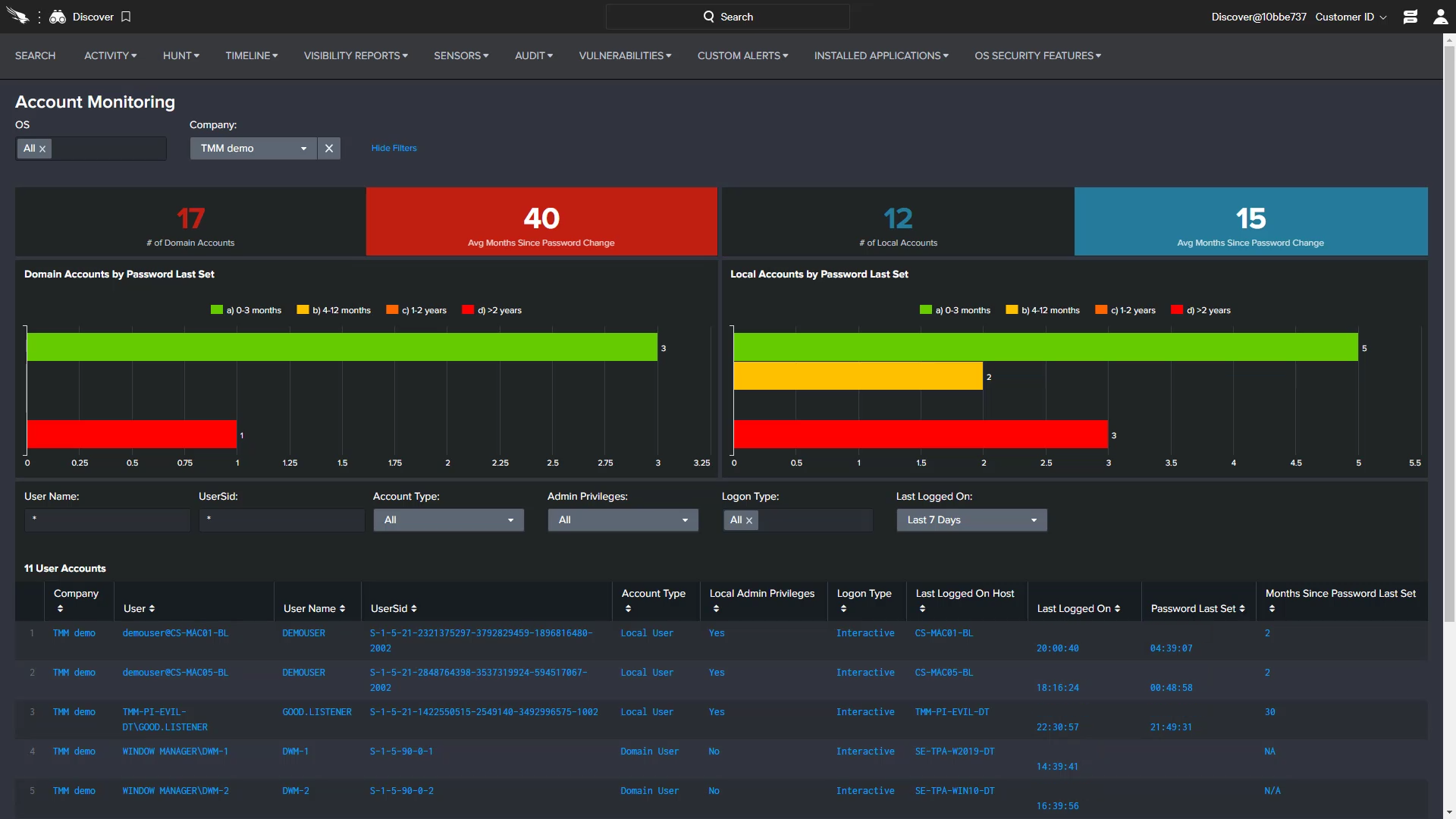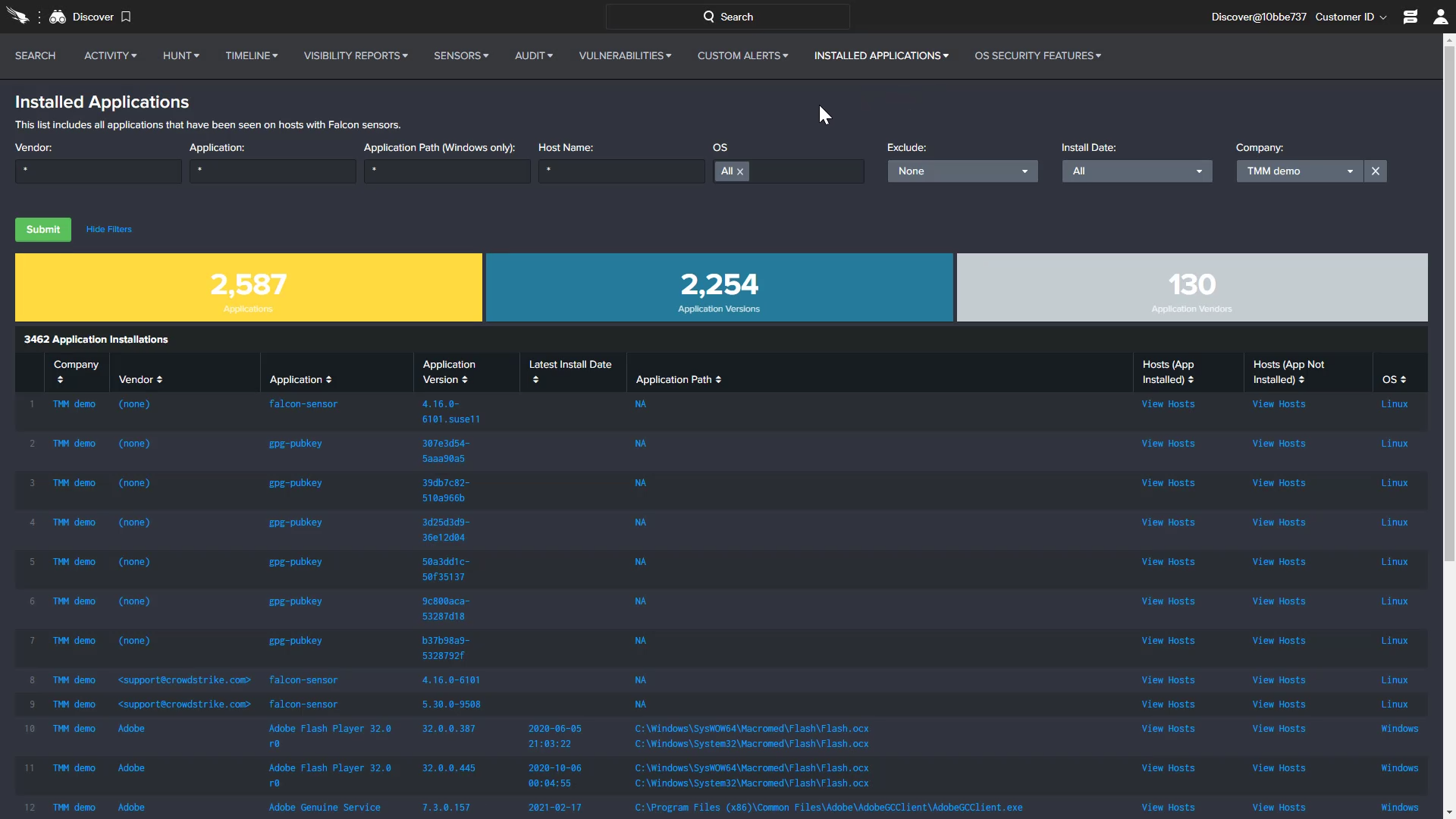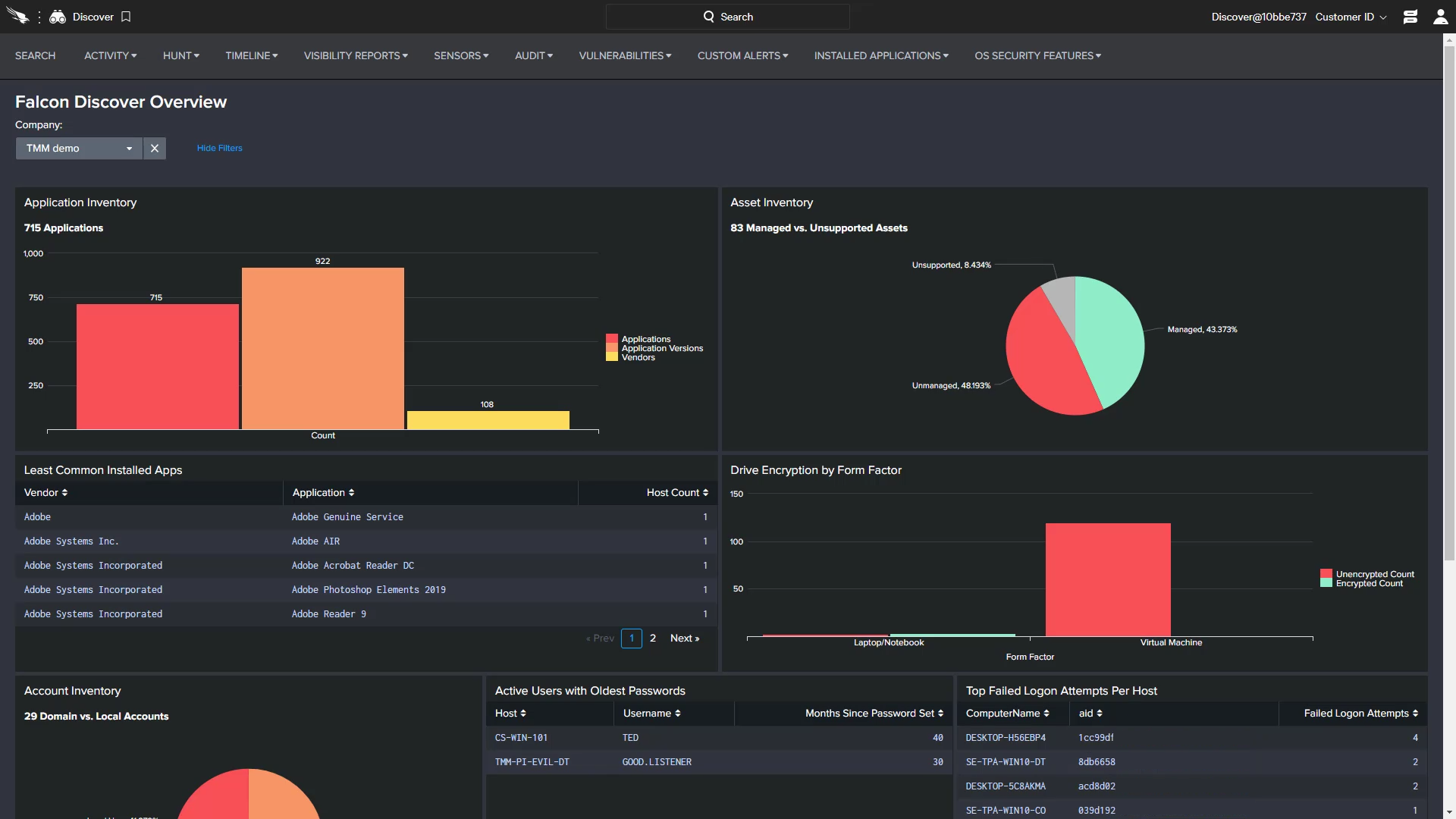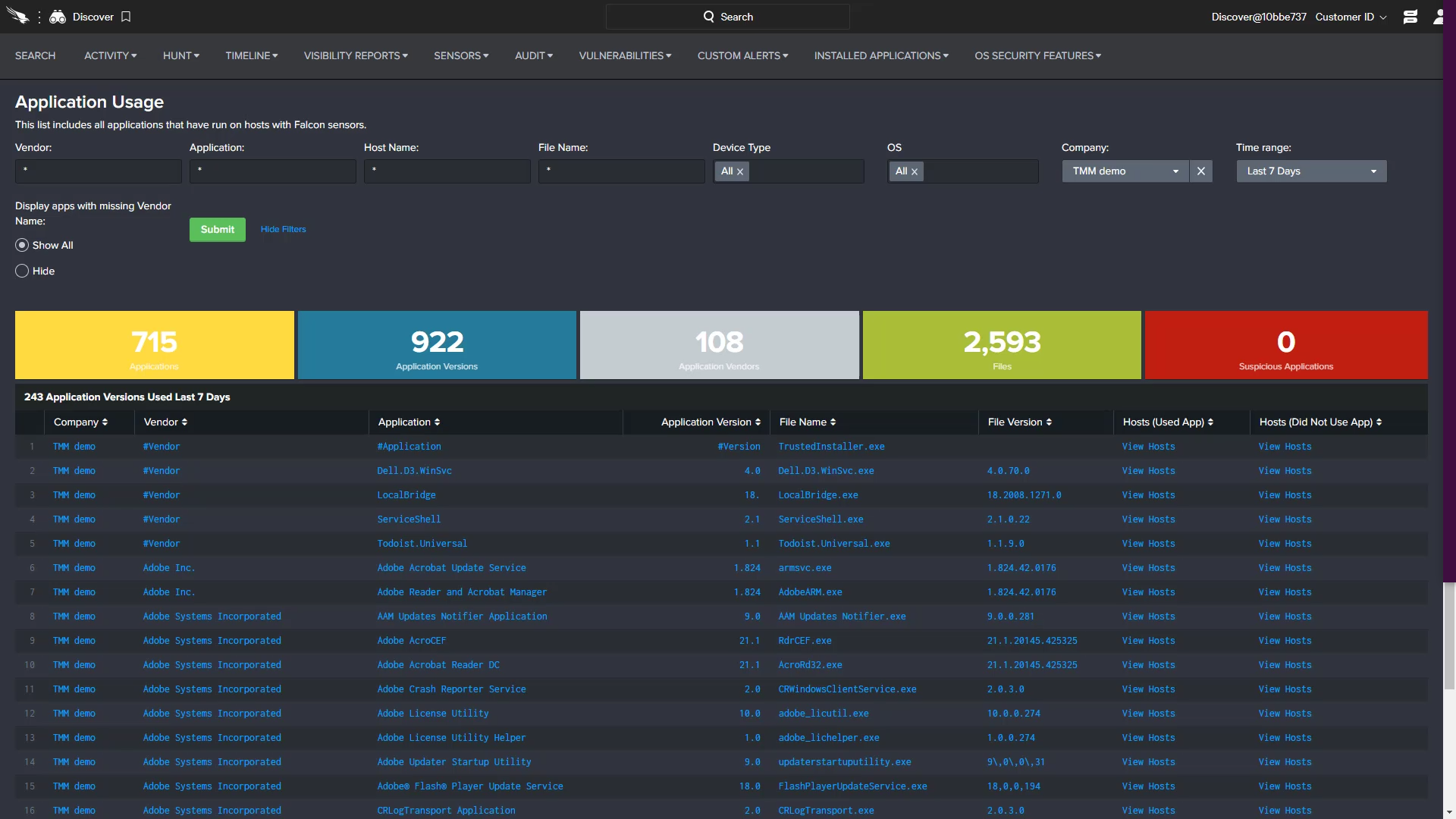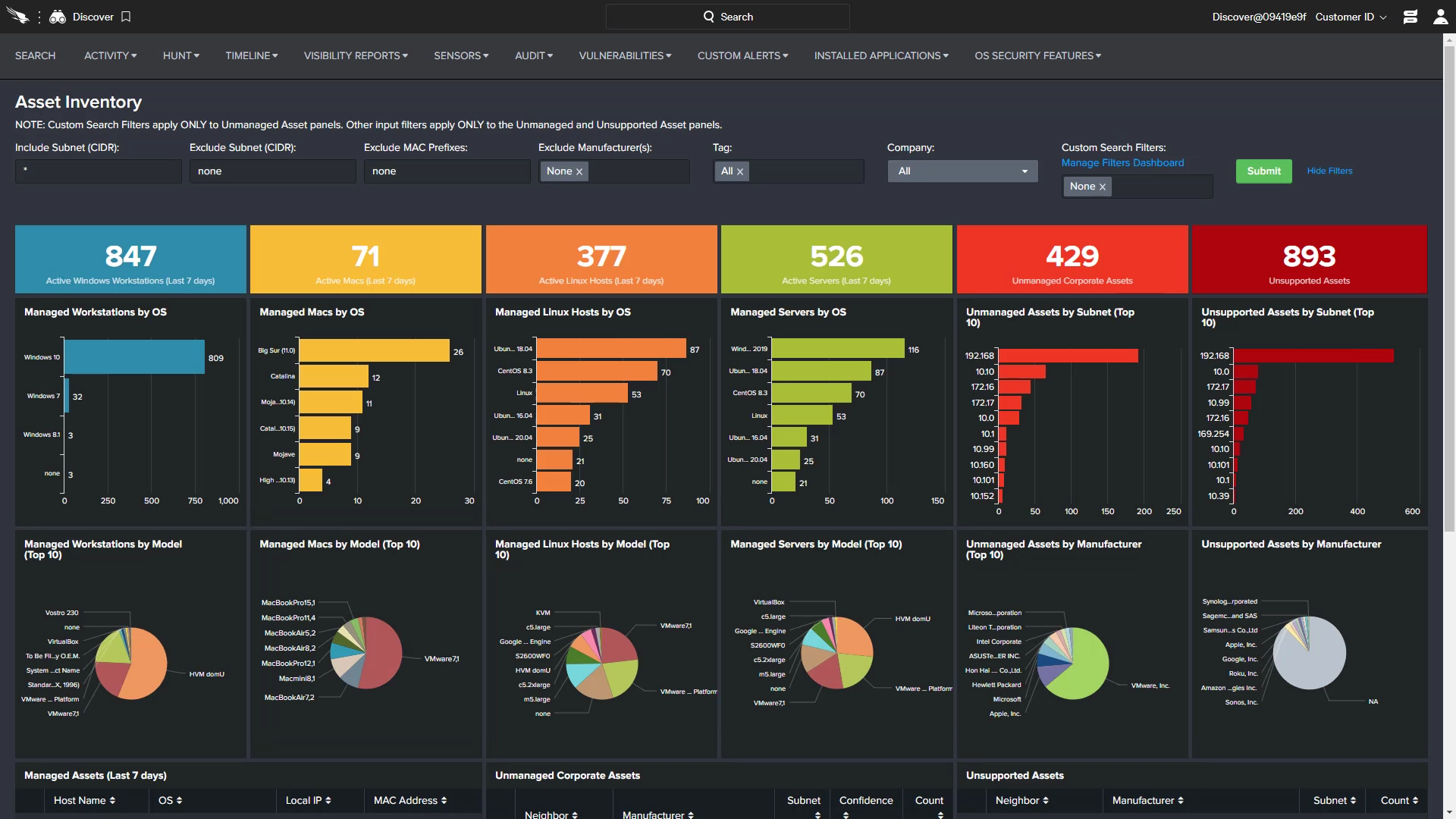 IT hygiene to prepare and prevent
Security starts with discovering where you're not protected so you can close gaps and be better prepared to face threats. CrowdStrike Falcon® Discover was designed to provide the visibility and context that security and IT teams need. Falcon Discover enables IT hygiene by providing organizations with unprecedented visibility over the assets, applications and accounts being used in their environment allowing them being better prepared to repel attacks and stop a breach.
Strengthen your security posture proactively

CrowdStrike Falcon Discover allows you to identify what is being utilized so you can ensure your best possible readiness to face attacks.

Detect unwanted and vulnerable applications

Detect whether unpatched or vulnerable applications are being used, so you can patch them before an attacker can take advantage.

Remediate unprotected and rogue systems

The system inventory allows you to find and remediate unmanaged systems and also address systems that could be a risk on your network, such as unprotected BYODor third-party systems.

Mitigate abuse of privileged accounts

Monitor the usage and creation of administrator credentials across your enterprise and detect if they are being used inappropriately and out of context.
IT and Security Operations
Cloud Security
Endpoint Security
CrowdStrike's Recommendations