Zscaler Internet Access Response Actions for Falcon Insight XDR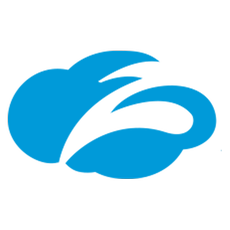 Zscaler Internet Access Response Actions for Falcon Insight XDR
by Zscaler
Enable XDR response actions for Zscaler Internet Access in Falcon Insight XDR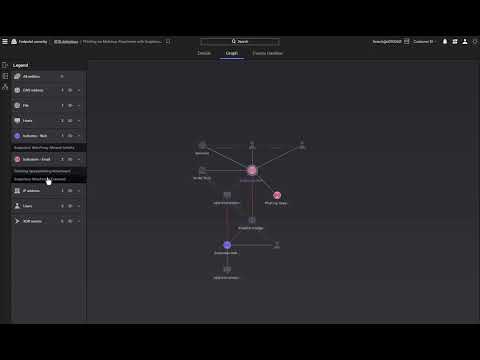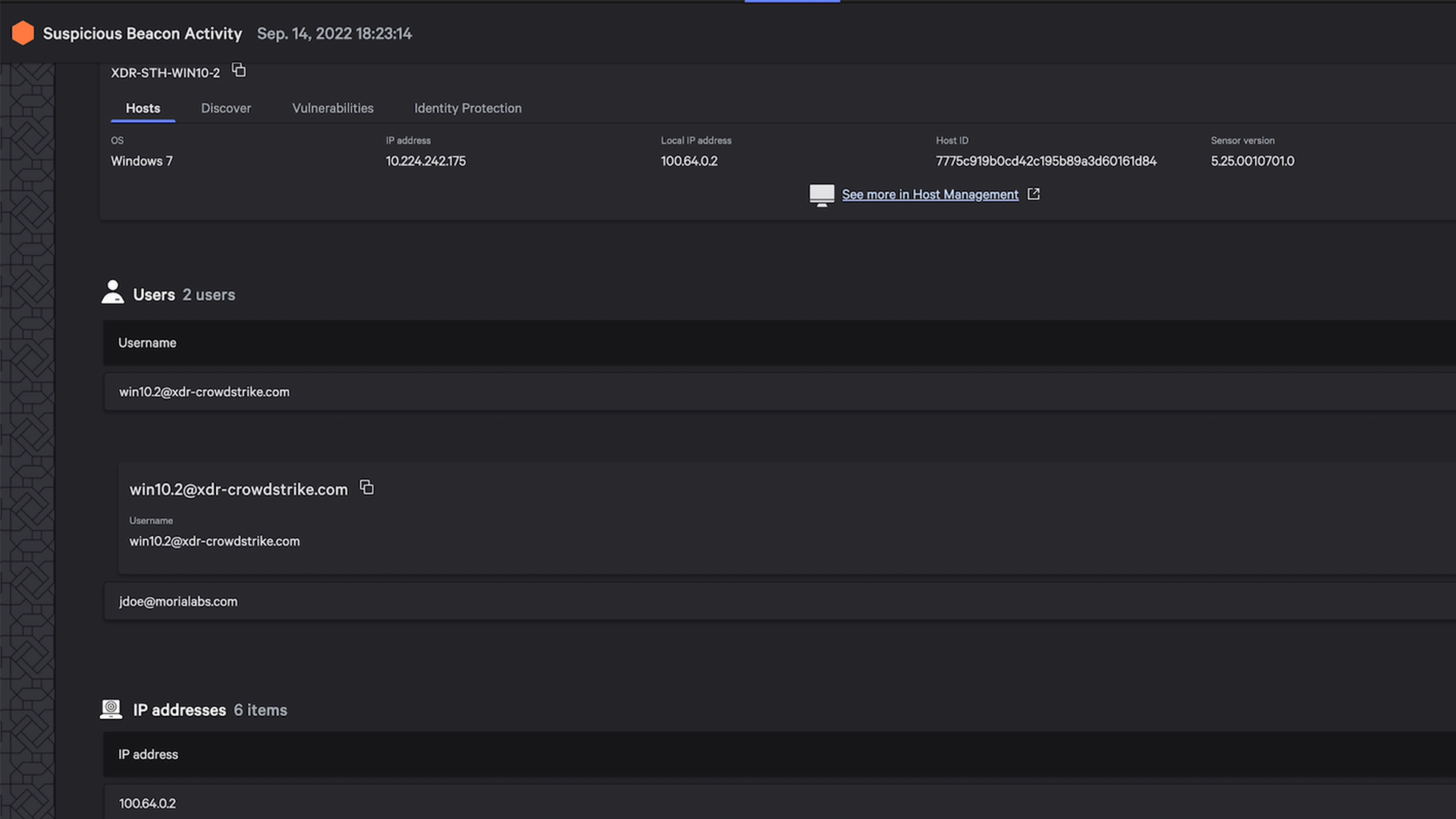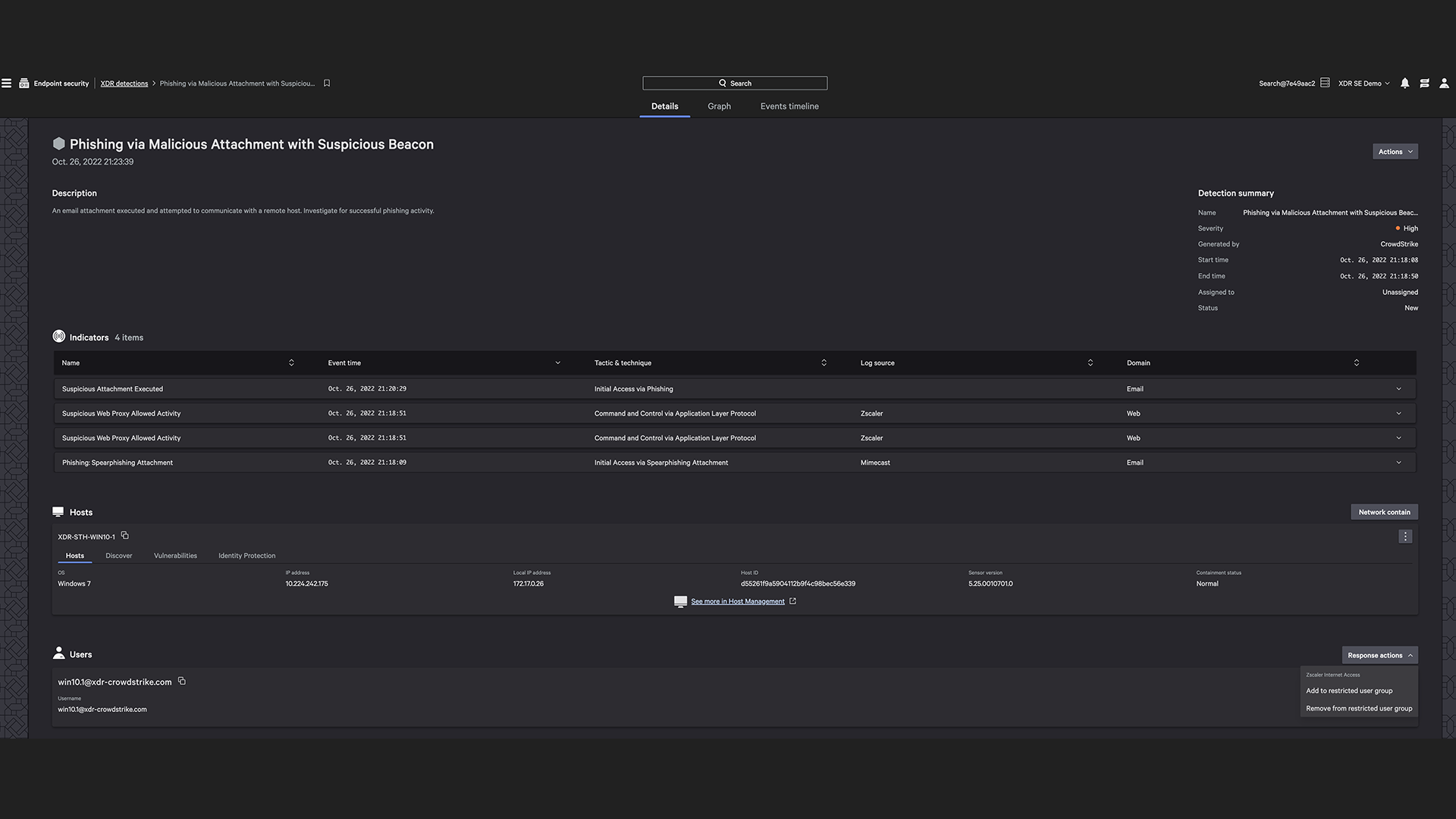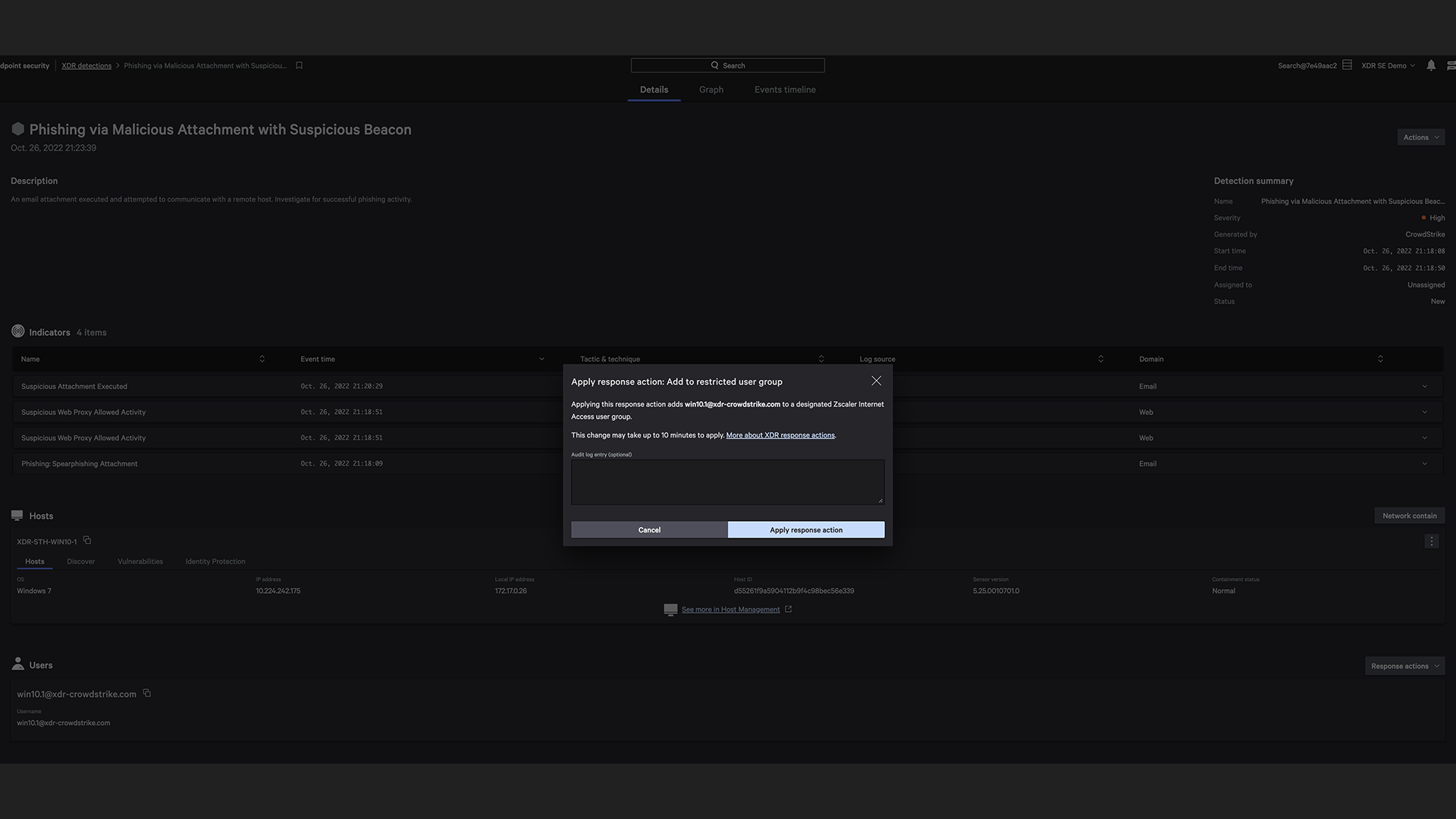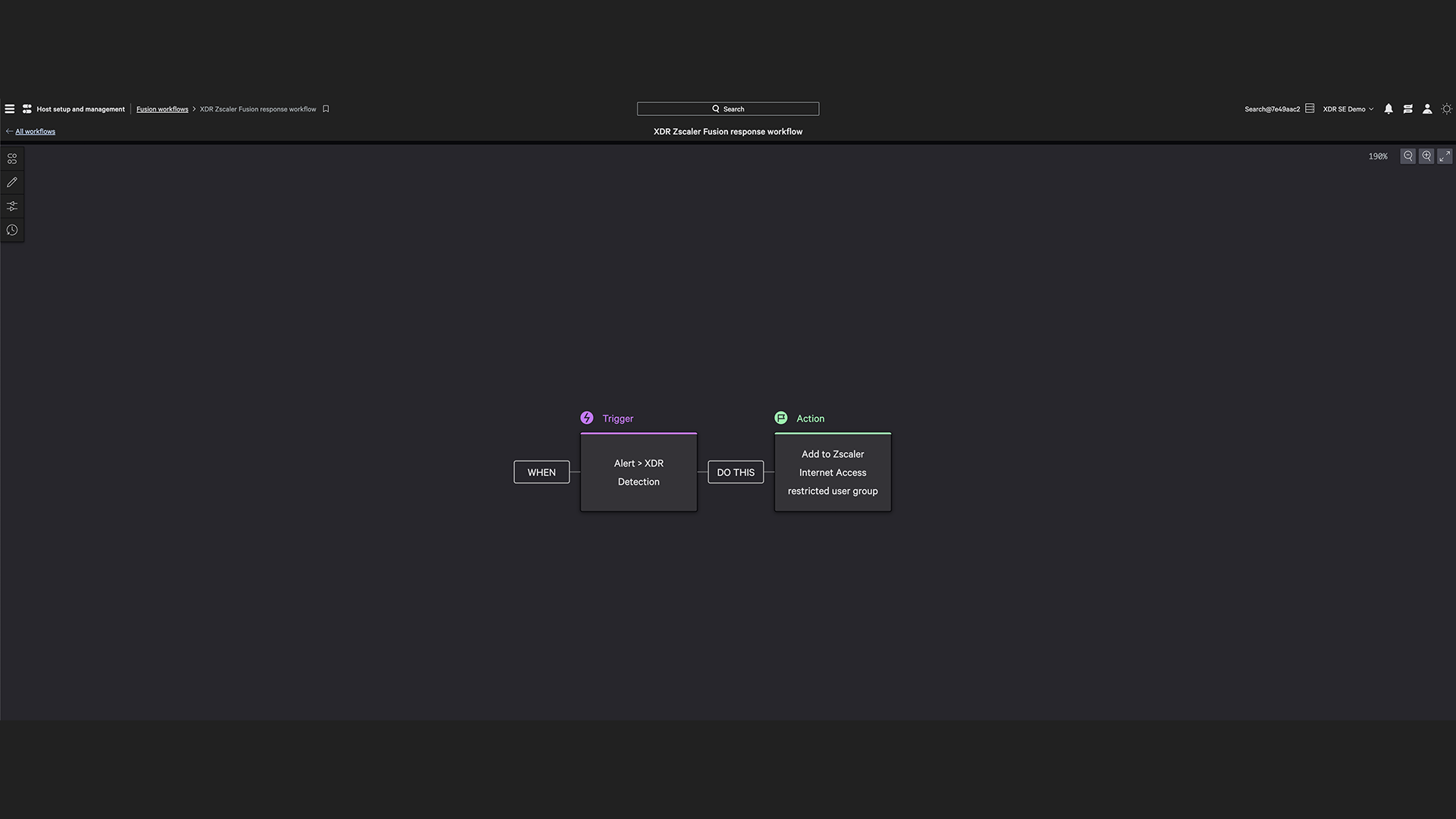 Stop breaches faster with Zscaler Internet Access response actions via Falcon Insight XDR
Seamlessly unlock response actions across endpoint and security service edge (SSE) domains to enhance your team's response time and accuracy. With CrowdStrike Falcon® Insight XDR, you can easily trigger Zscaler Internet Access (ZIA) response actions directly from the relevant XDR detection. You can also enable pre-defined XDR workflows with CrowdStrike Falcon® Fusion to automatically trigger integrated response actions across the Falcon platform and Zscaler ZIA, such as limiting a user's access through Zscaler Browser Isolation. By enabling Zscaler response actions from the Falcon console, you can quickly restrict access and shut down advanced attacks before they cause damage.
Enable faster cross-domain response

Easily trigger direct response actions in ZIA based on threat detections or suspicious activity found within Falcon Insight XDR to extend and speed up response.

Control access to critical information Enable Falcon Fusion workflows to request that ZIA change user group membership to limit or isolate users, allowing you to control your data and prevent breaches.

Unify actions in a single console

Automate manual tasks across consoles, minimize context switching, and accelerate response with CrowdStrike's unified, threat-centric command console.
Extended Detection and Response
Network and Infrastructure Security
Email and Web Security
Zscaler + CrowdStrike
End-to-end protection from device to application secures work beyond the perimeter