Okta Data Ingestion & Response for Falcon Insight XDR
Okta Data Ingestion & Response for Falcon Insight XDR
by Okta
Extend detection and response with Falcon Insight XDR and identity protection, governance, and insights from Okta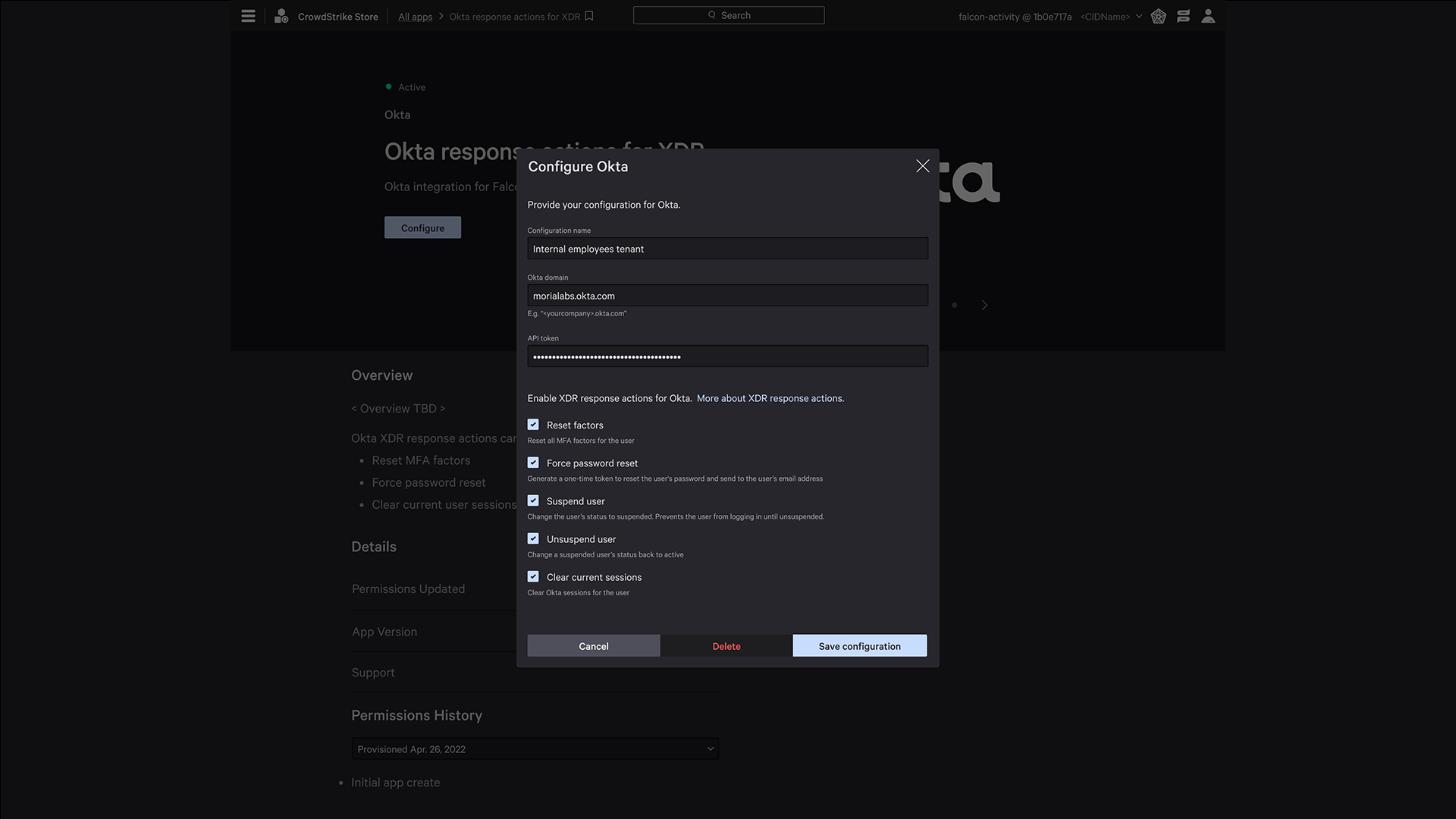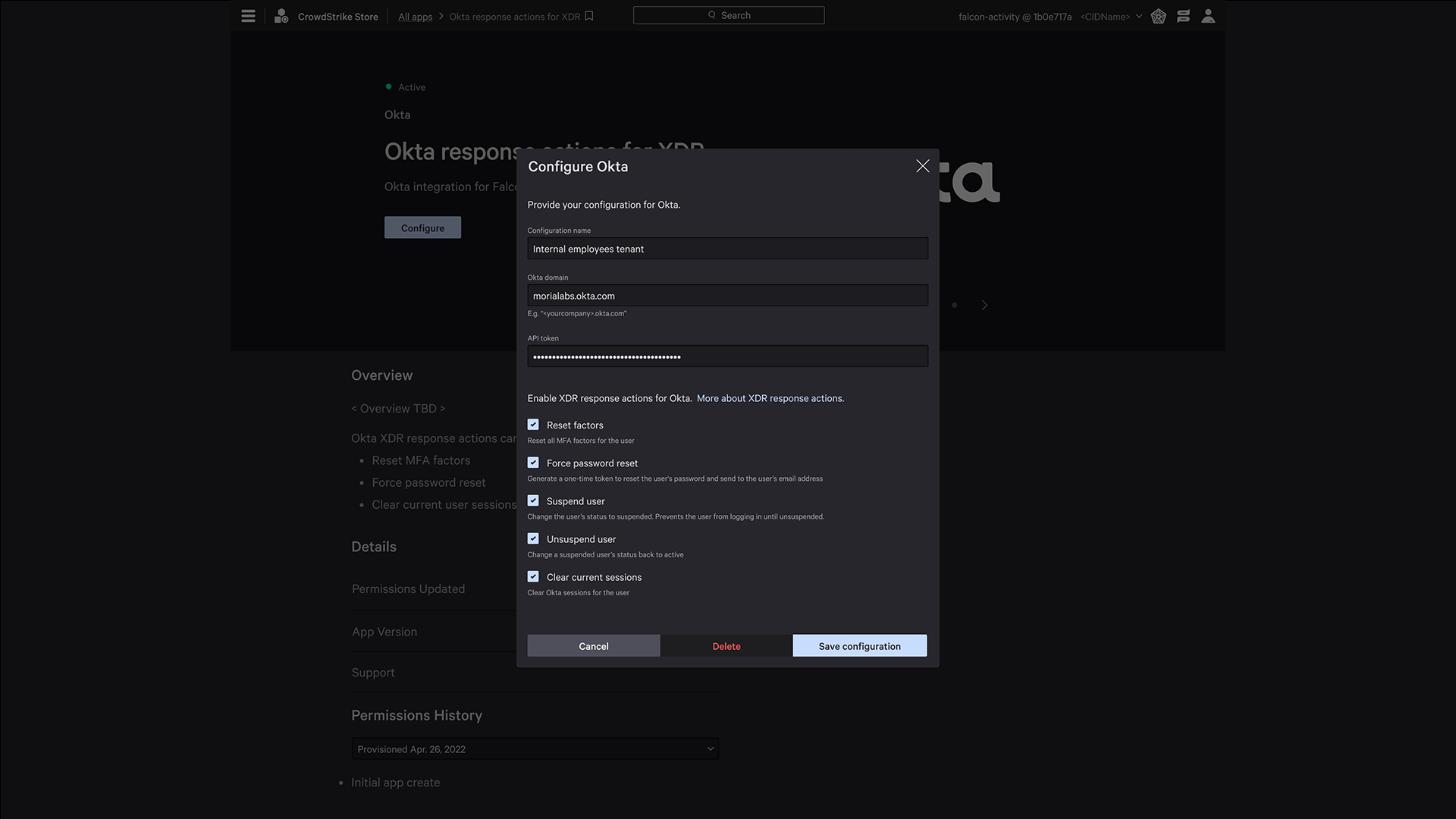 Powerful detection and response with Okta and Falcon Insight XDR
Unify your security data and enable response actions across endpoint and identity domains to enhance your team's detection and response of modern threats. With CrowdStrike Falcon® XDR, you can easily ingest and view Okta identity and Single Sign-On (SSO) log data within the Falcon console, alongside additional threat indicators from other domains, to minimize context switching and speed up threat detection. You can also trigger Okta response actions directly from the relevant XDR detection manually or automatically through Falcon Fusion, including forcing a password reset and resetting authentication factors. By enabling Okta data ingestion and response actions with Falcon Insight XDR, your team is empowered to effectively secure your entire organization and identities, stopping advanced attacks before they cause damage.
Enable faster cross-domain threat detection View and query Okta identity log data within Falcon XDR for extended visibility across identity and endpoint threat vectors, improving accuracy and speeding up detection of modern threats.

Stop targeted identity-based threats Swiftly respond to threats by triggering discrete response actions leveraging Okta capabilities based on threat detections or suspicious activity found within Falcon Insight XDR, including forcing a password reset and resetting authentication factors.

Unify threat visibility and control in a single console Save your analysts valuable time when investigating and triaging security incidents by minimizing context switching with Okta's data and response actions in CrowdStrike's unified, threat-centric command console.
Identity Security
Security Analytics
Extended Detection and Response
Okta + CrowdStrike
360-degree identity protection