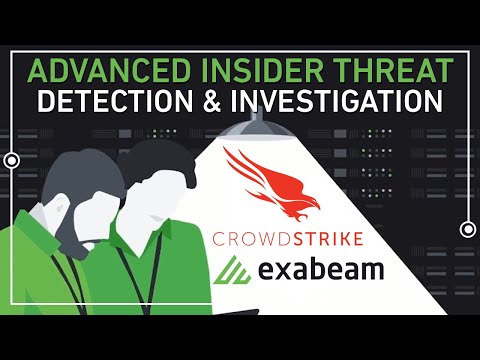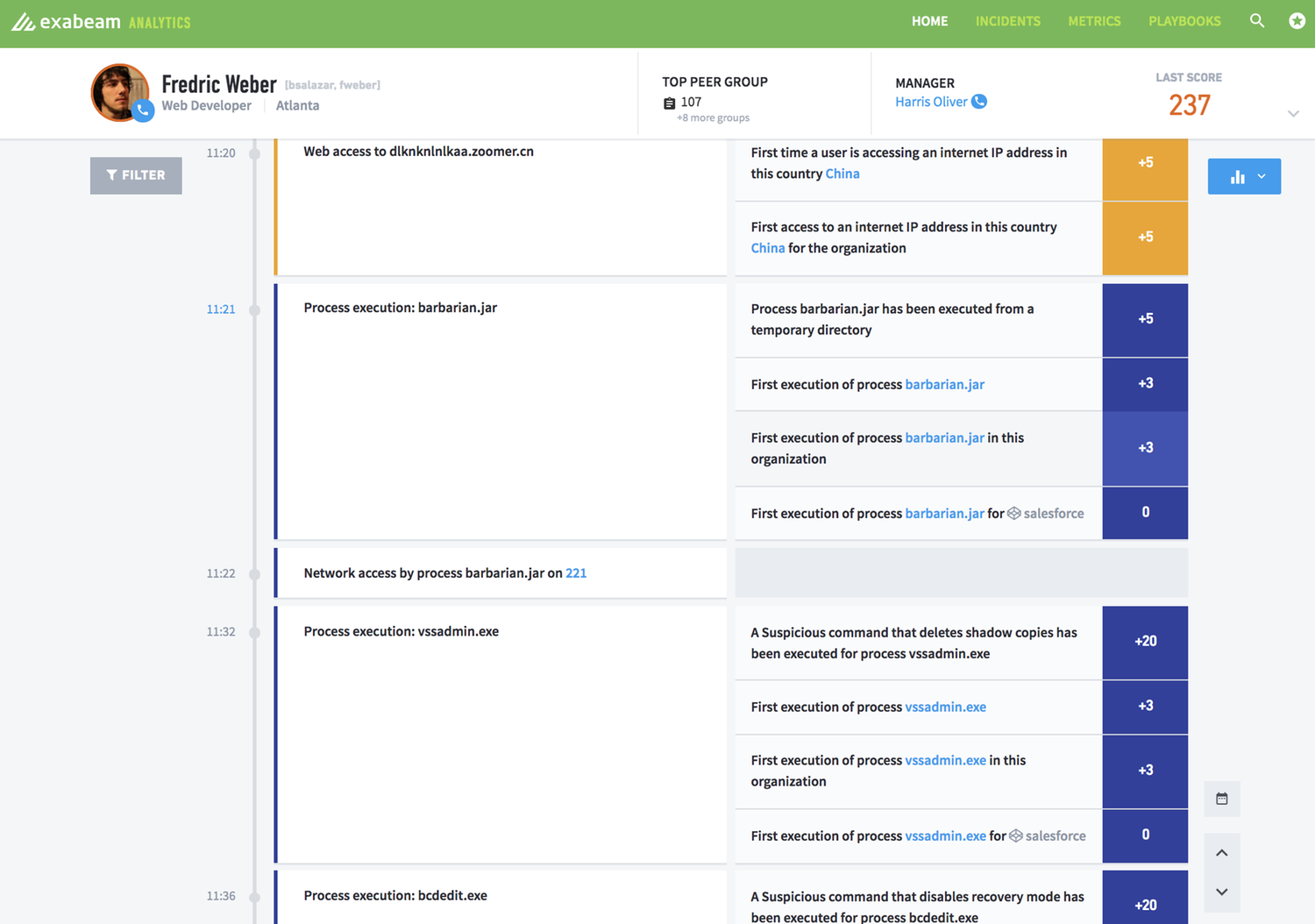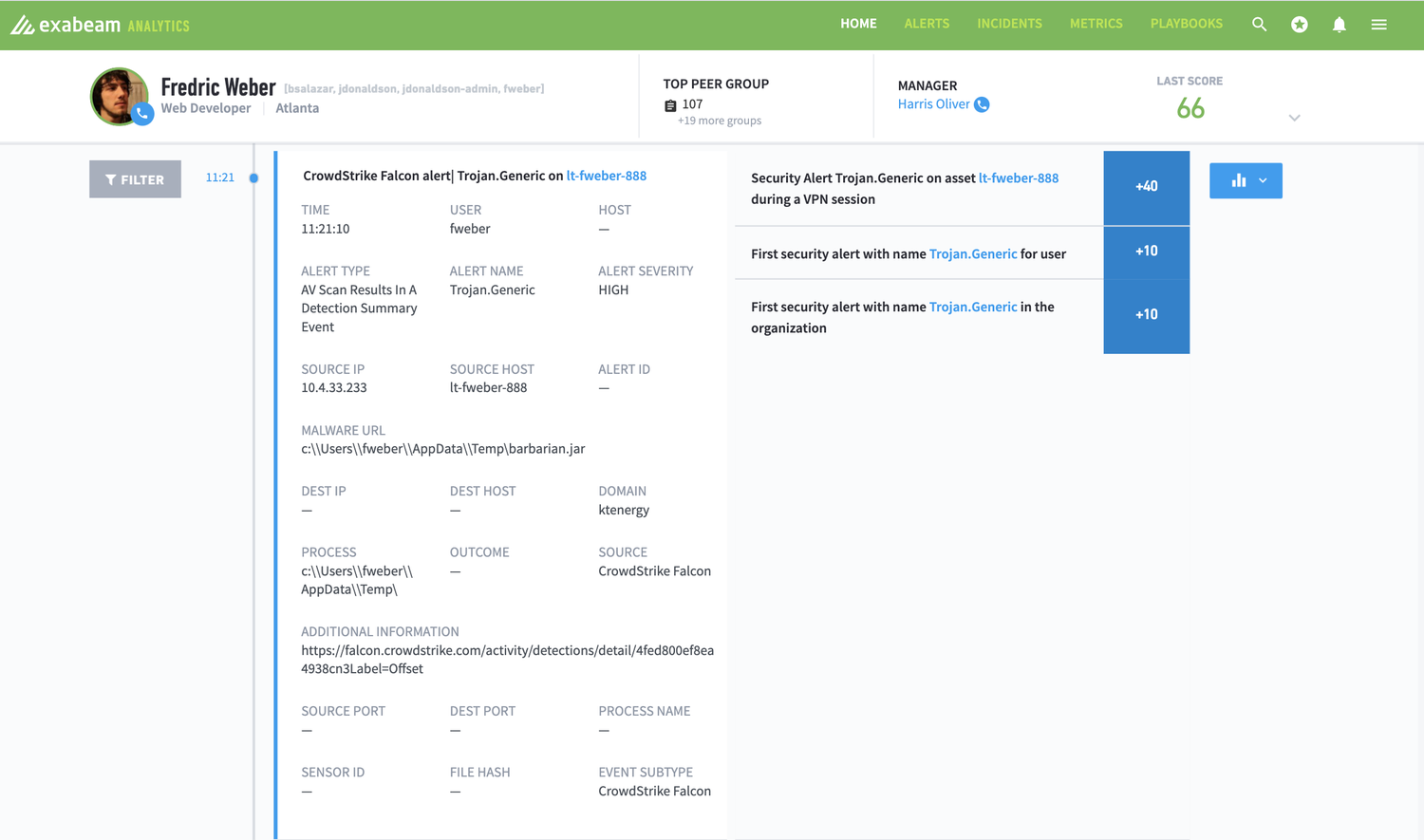 Combine behavior analytics with EDR for faster, better advanced threat detection and investigations
As attackers' techniques evolve and user's ability to do their job from anywhere, on any device increases, security teams must embrace a new approach to security, enabling them to work smarter, not harder. Gone are the days where SOC teams could afford to spend hours trying to understand the scope and severity of an attack. SOC teams need answers fast so they can keep the organization secure. Exabeam, working with CrowdStrike, takes the guesswork out of identifying and mitigating advanced threats.
01

Advanced threat detection

UEBA uses machine learning to distinguish normal and abnormal behavior, helping to identify risky activity indicating a potential attack even if it has never been seen before.

02

Lateral movement detection

Patented host-to-IP mapping allows Exabeam to automatically attribute endpoint activity back to a user and identify it as anomalous, regardless of how an attacker moves through the network.

03

Alert prioritization

Exabeam UEBA aggregates alerts and activity, prioritizes them by risk score, and focuses analysts in the highest risk threats.

04

Incident investigation

Exabeam Smart Timelines enable analysts to dramatically reduce time spent on incident investigations by automatically stitching together events before and after an alert to give the full picture of an attack.

05

Exabeam Ingester for CrowdStrike free trial app

Exabeam Ingester for CrowdStrike is a free trial app that ingests endpoint telemetry from CrowdStrike Falcon® using FDR to baseline normal and abnormal behavior and represent user activity in a timeline. Exabeam also retrieves information about devices in the environment that it uses to formulate a baseline for Entity Analytics.

06

Get more from Exabeam and CrowdStrike

Discover further integrations with Exabeam and CrowdStrike that help establish a behavioral baseline for normal activity that allows you to identify anomalies. This enables security teams to more efficiently detect, prioritize and investigate endpoint threats.