Okta
by Okta
Identity-centric Zero Trust security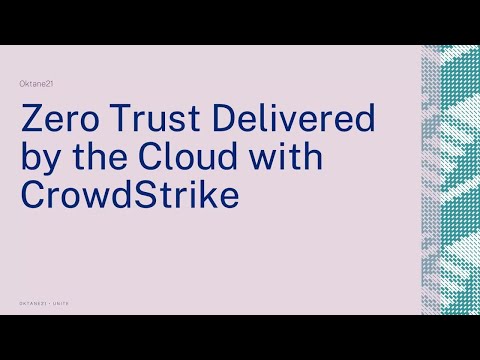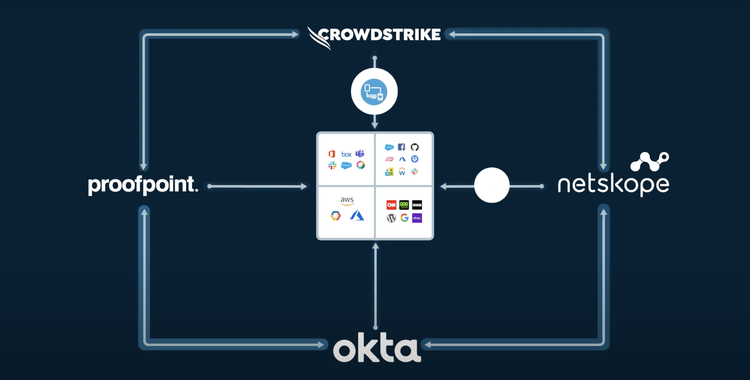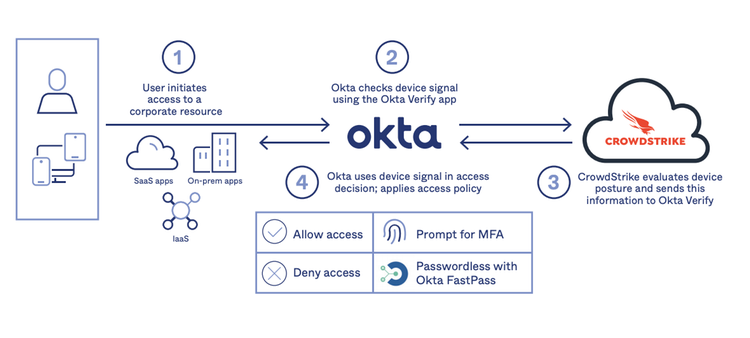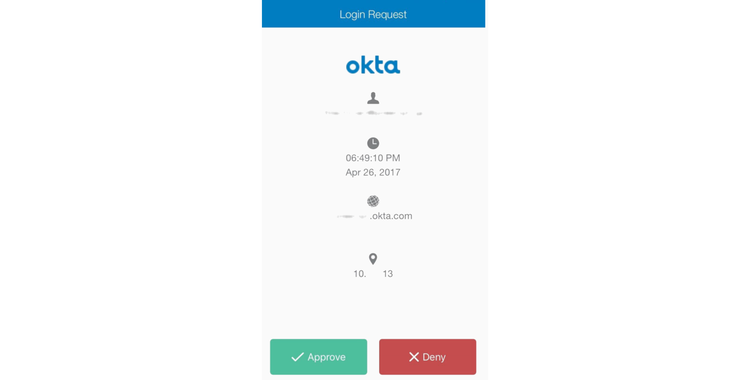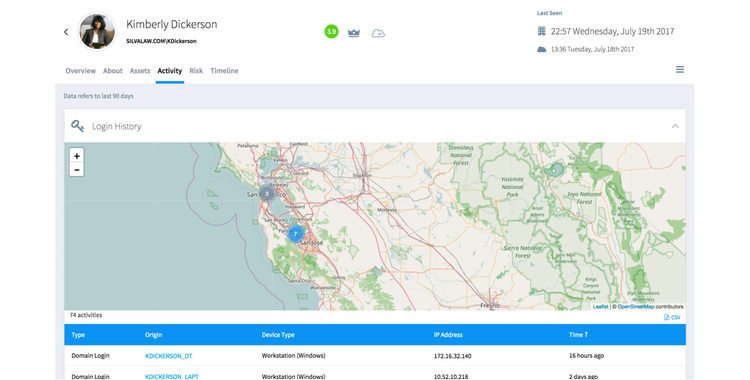 Integrated Users and Devices with Okta + CrowdStrike
Combine best-in-class solutions for identity management and endpoint security to strengthen and simplify secure remote access for trusted users and devices. Okta and CrowdStrike® have a deeply integrated joint solution that centralizes visibility and supplies critical user and device context to access requests. You get the data-driven insights you need to support reliable, automated access decisions, so your teams can support remote team productivity while keeping the enterprise safe.
Unify insights from user and device context to evaluate login risk Together, these integrated solutions supply deep real time visibility into host security posture and user login context so your teams can make informed and reliable access decisions.

Add device and identity context that informs access request decisions Okta's and CrowdStrike's powerful insights enable your teams to easily manage enterprise access policies that protect all corporate resources, in the cloud or on-premises.

Confidently automate responses to access requests Okta and CrowdStrike help your teams deliver a great end user experience by authorizing fast, context-aware access to enterprise resources without compromising on security or compliance mandates.
Cloud Security
Extended Detection and Response
Identity Security