Beyond Identity Zero Trust Connector
Beyond Identity Zero Trust Connector
Unphishable MFA delivering a passwordless, frictionless user experience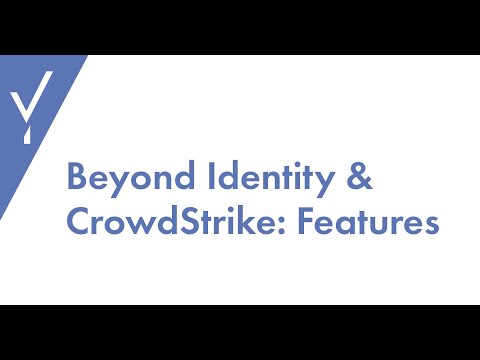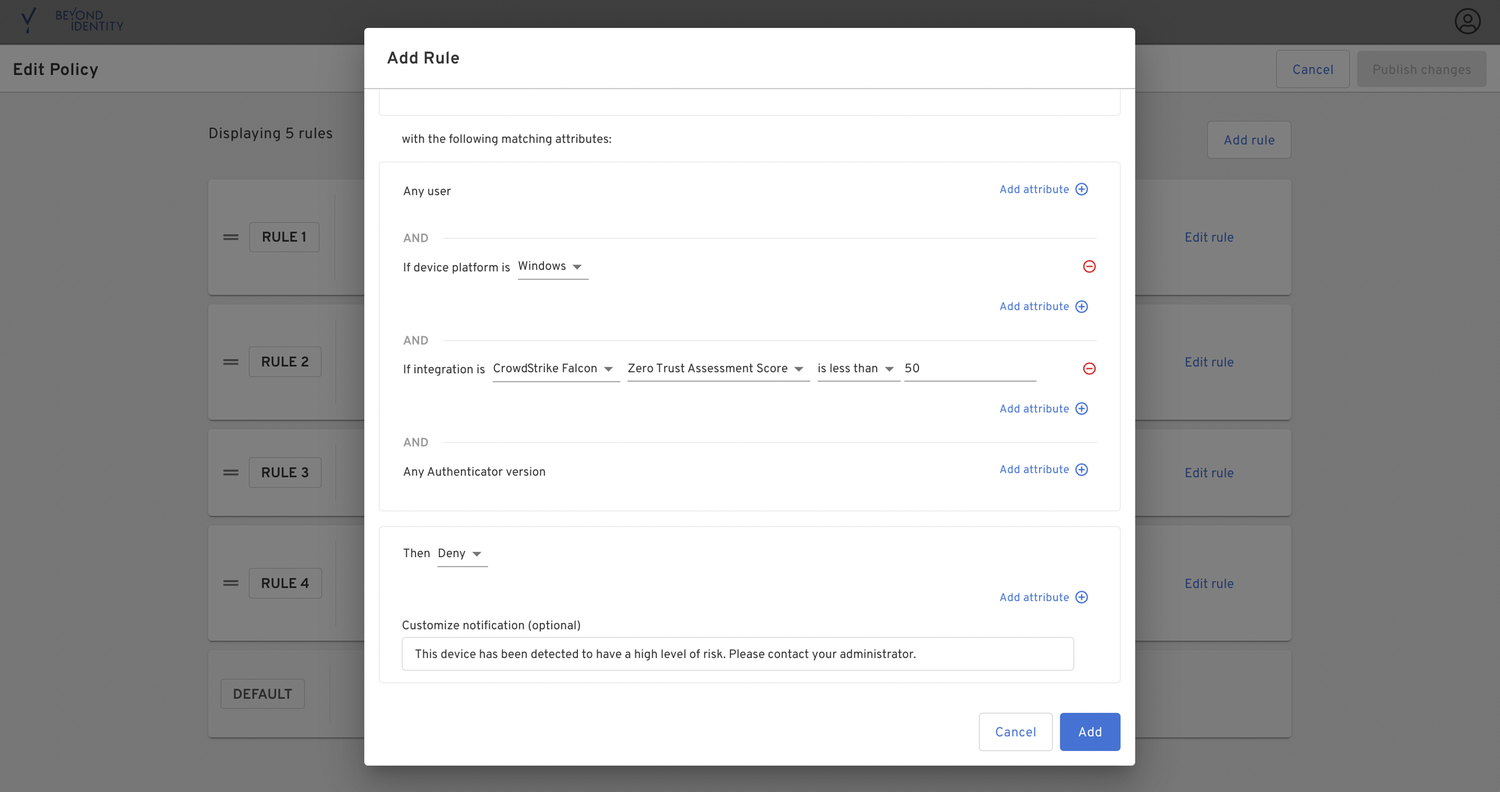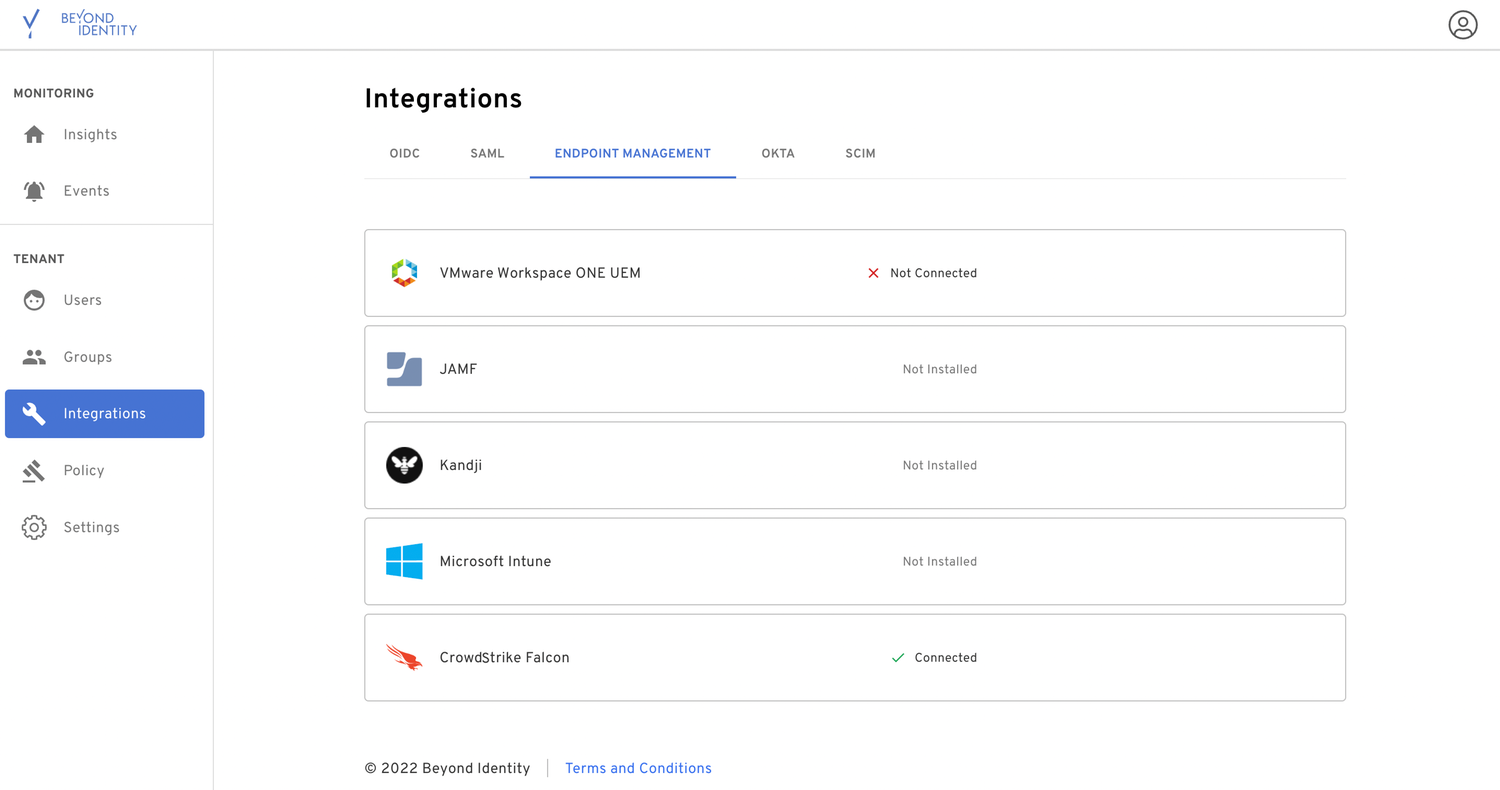 Identity and device assurance for continuous, risk-based authentication
Beyond Identity eliminates the vulnerabilities of passwords and the inconvenience of traditional multi-factor authentication. It ensures high confidence in identity claims by cryptographically binding a user identity to their devices. The solution leverages X.509 certificates and the TLS protocol without any certificate management required by customers.
The integration of Beyond Identity's advanced, password-less MFA with the CrowdStrike® leading endpoint protection stops the two most prevalent sources of ransomware and account takeover attacks - passwords and compromised endpoints. The integration provides a critical and foundational layer for Zero Trust - enabling an extremely high-trust method of authenticating users (employees, contractors, and consultants) and ensuring they are only able to gain access from endpoint devices that meet security policy requirements and those that are given a clean bill of health by Beyond Identity and CrowdStrike.
Dynamic zero trust

Beyond Identity leverages CrowdStrike Falcon® Zero Trust Assessment (ZTA) to green light users logging in from devices with an acceptable score and deny authentication for devices deemed too risky.

Added context

The Zero Trust score is additive to the many device security and user behavior checks that Beyond Identity collects.

Continuous checks

Beyond Identity's continuous authentication evaluates user behavior and device security on an ongoing basis. If the device goes out of policy it can initiate CrowdStrike to quarantine the device.

Unphishable MFA

Replace passwords with unphishable MFA that provides cryptographic proof of user identity and device security posture.

Frictionless authentication

Gain a frictionless user authentication experience without the need for a second device.
Identity Security
Endpoint Security