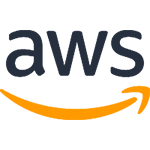 AWS Systems Manager
Gain operational insights into AWS and on-premises resources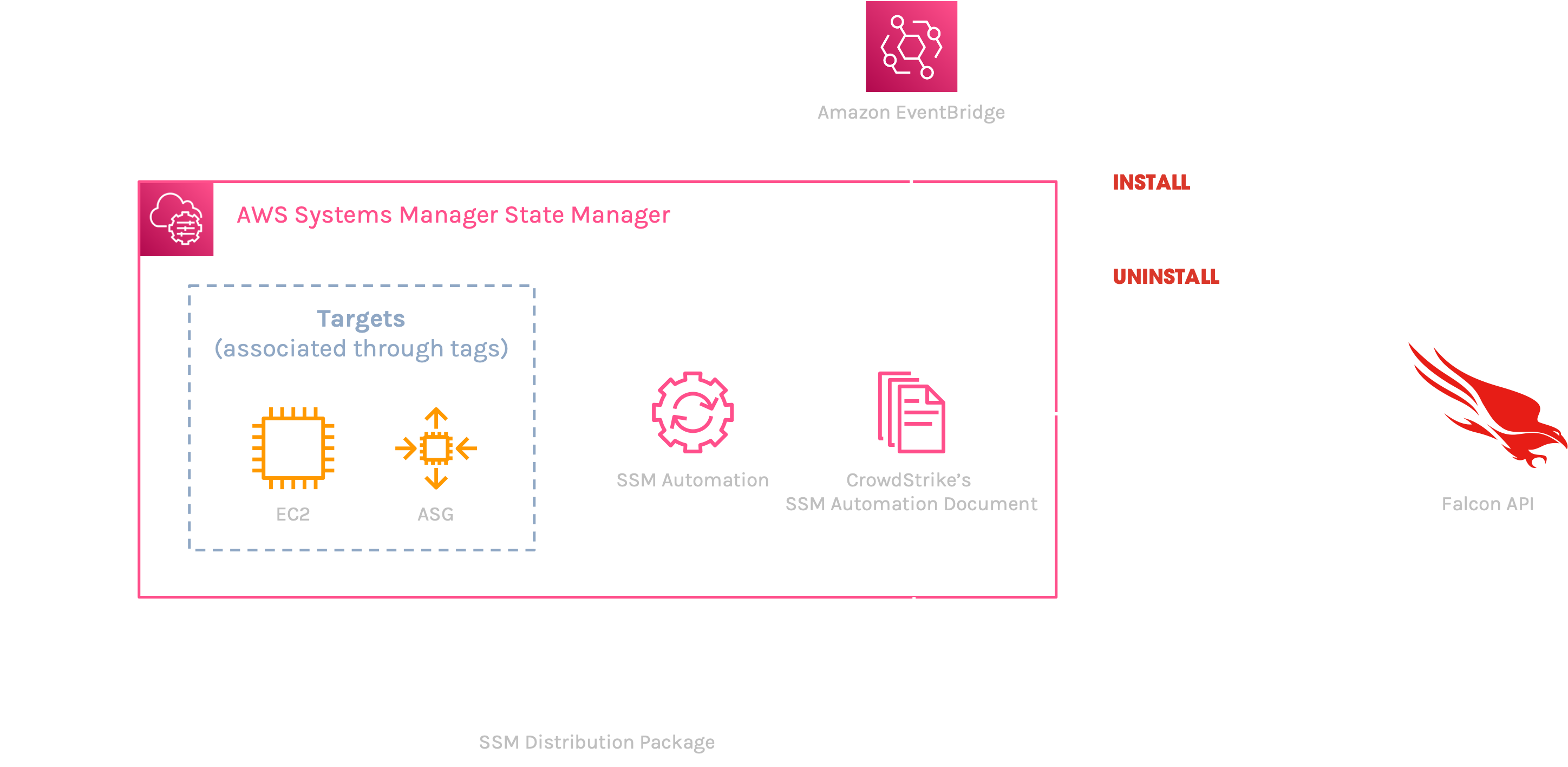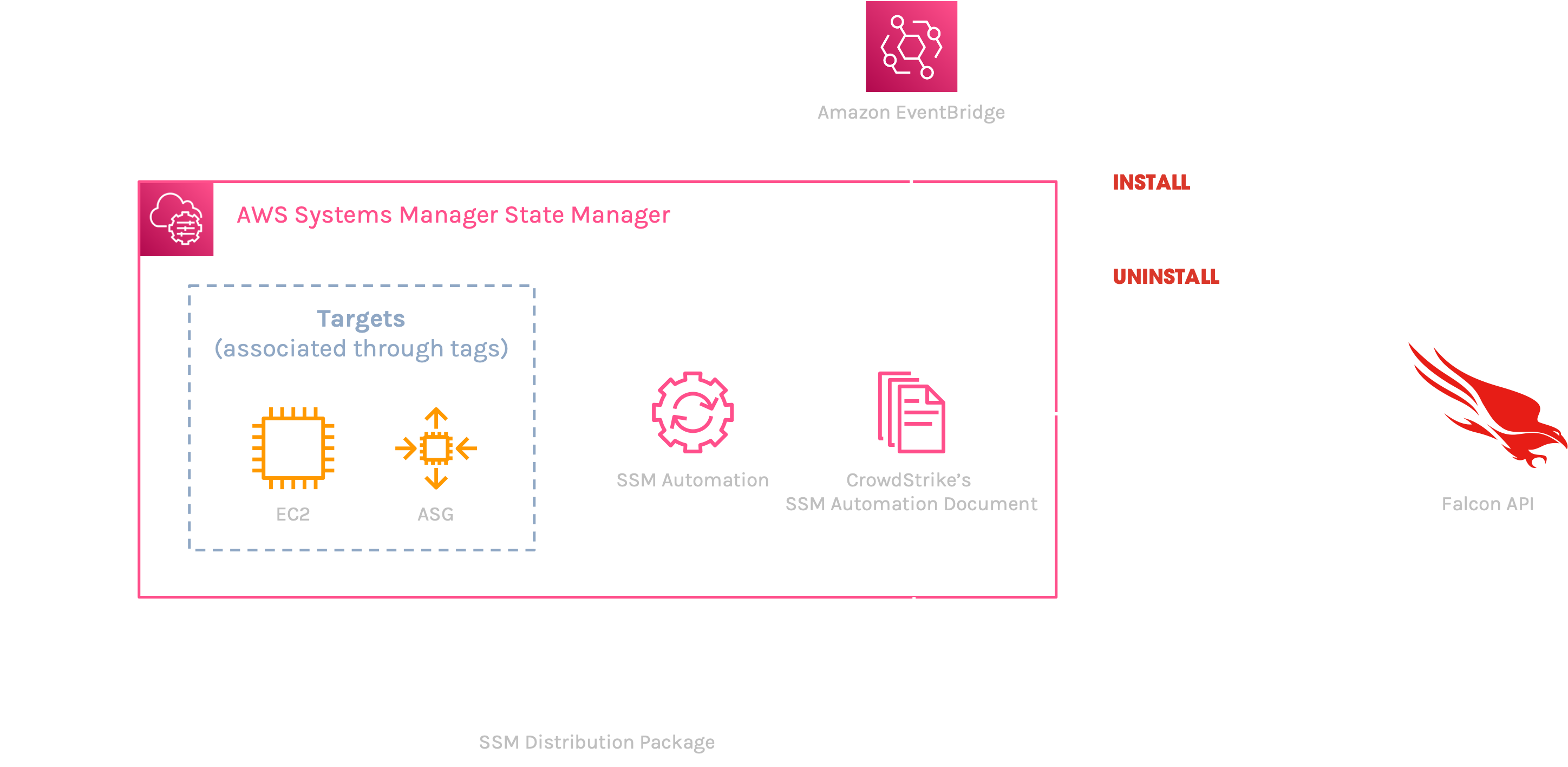 Simplify AWS experiences by orchestrating multiple AWS services on your behalf while maintaining the security and compliance needs of your organization
AWS Systems Manager allows you to centralize operational data from multiple AWS services and automate tasks across your AWS resources. Distributor, a capability of AWS Systems Manager, provides popular security and monitoring agents to install and manage on your instances. Organizations can select to install the pre-built CrowdStrike Falcon sensor directly from Distributor without having to create or maintain any software packages. 
Improve Visibility Improve visibility and control in the cloud, on premises, and at the edge.

Immediate Protection Automate the deployment of the Falcon agent across your Amazon EC2 fleet for immediate protection.

Maintain Compliance Maintain instance compliance against your patch, configuration, and custom policies.
Cloud Security
IT and Security Operations
Amazon Web Services + CrowdStrike
Complete breach protection and visibility for cloud workloads
Amazon Web Services's Offerings