JumpCloud Secure Device Management
JumpCloud Secure Device Management
by JumpCloud
Seamless OS and browser patching, along with full disk encryption across your devices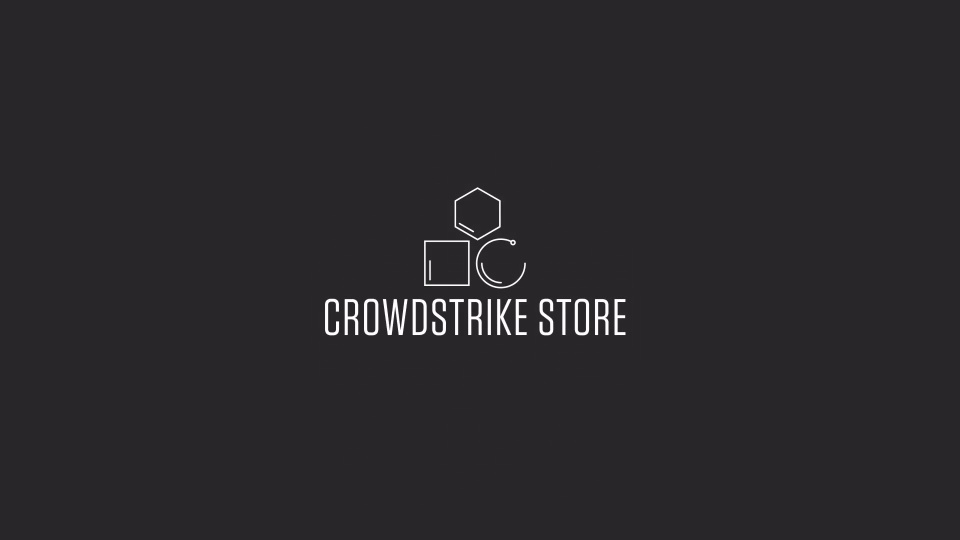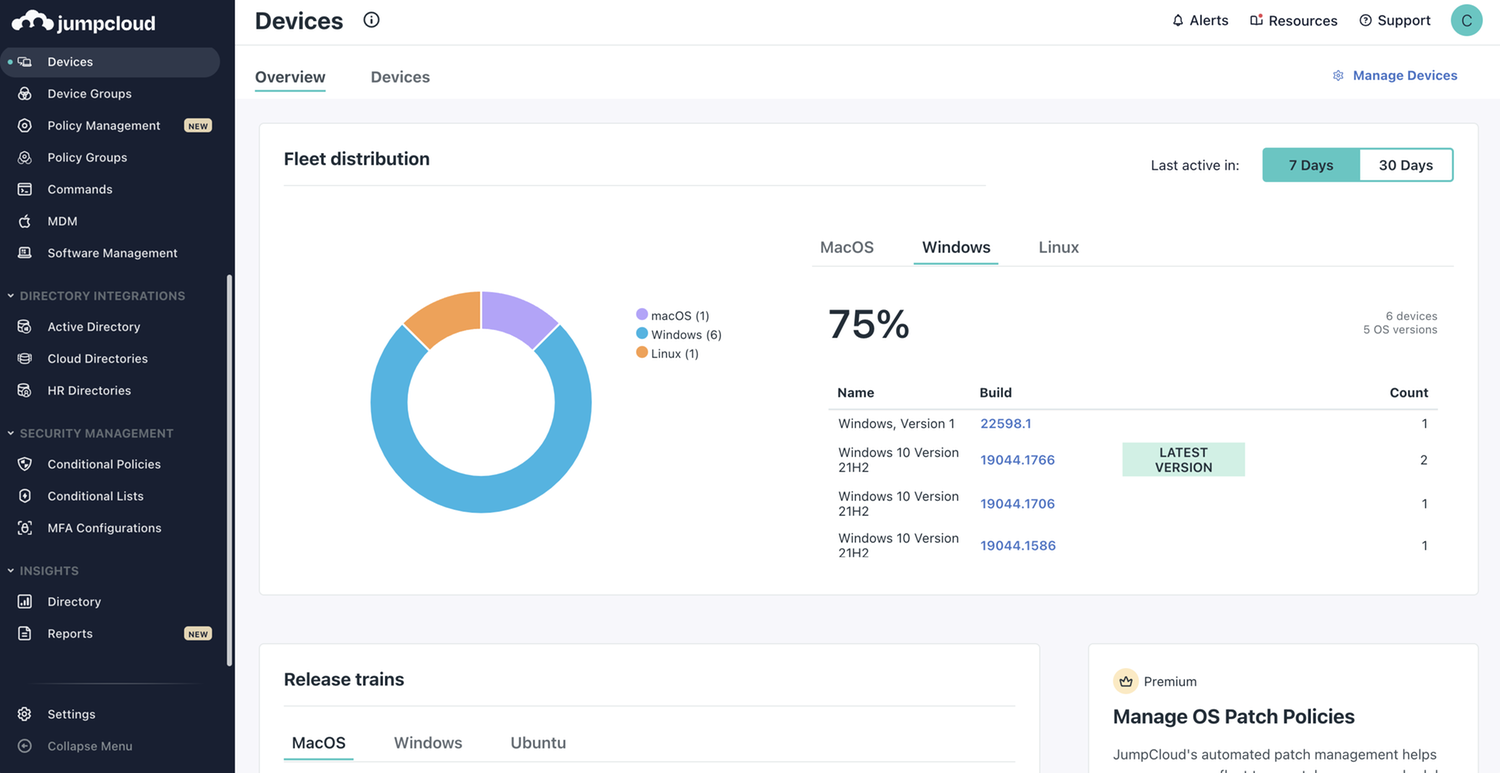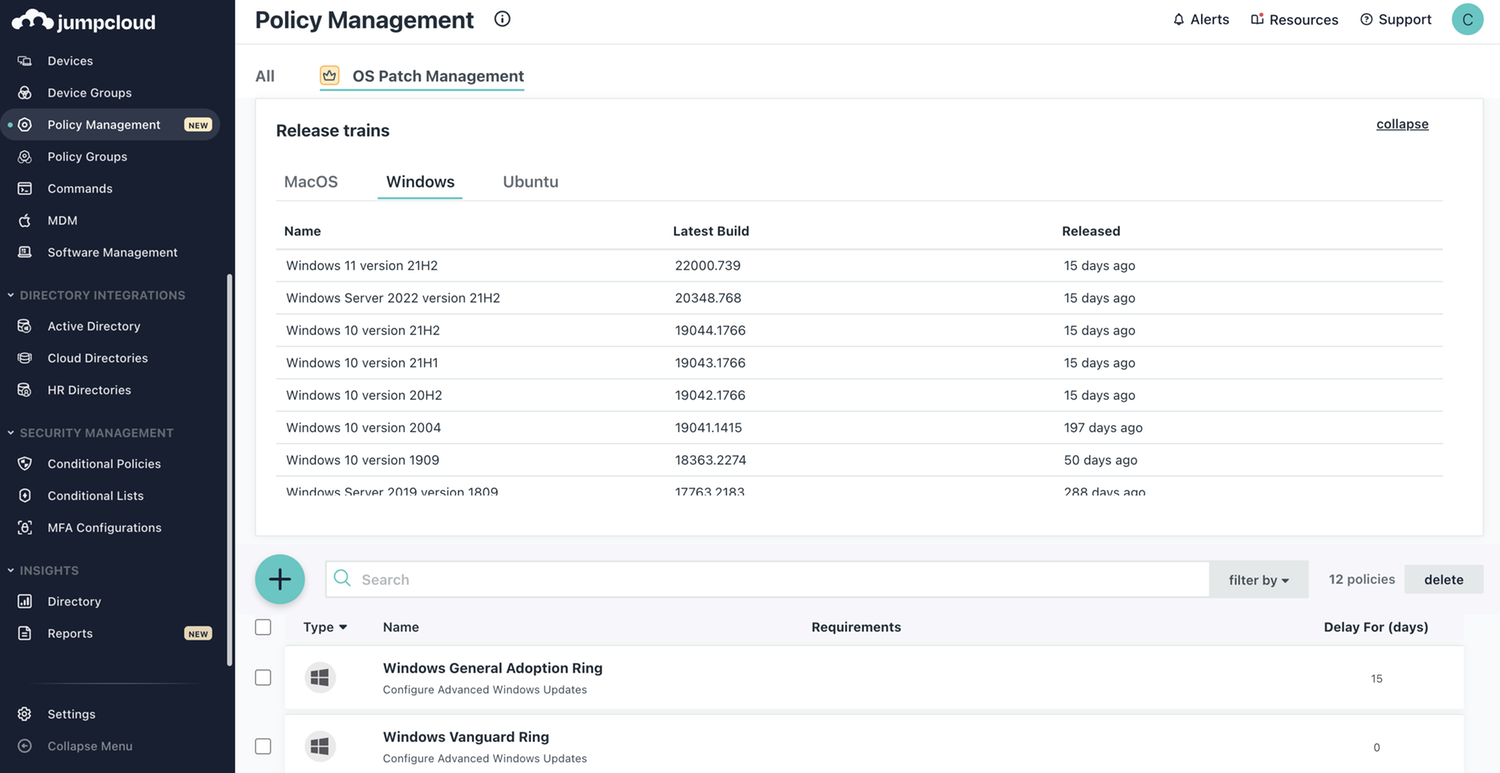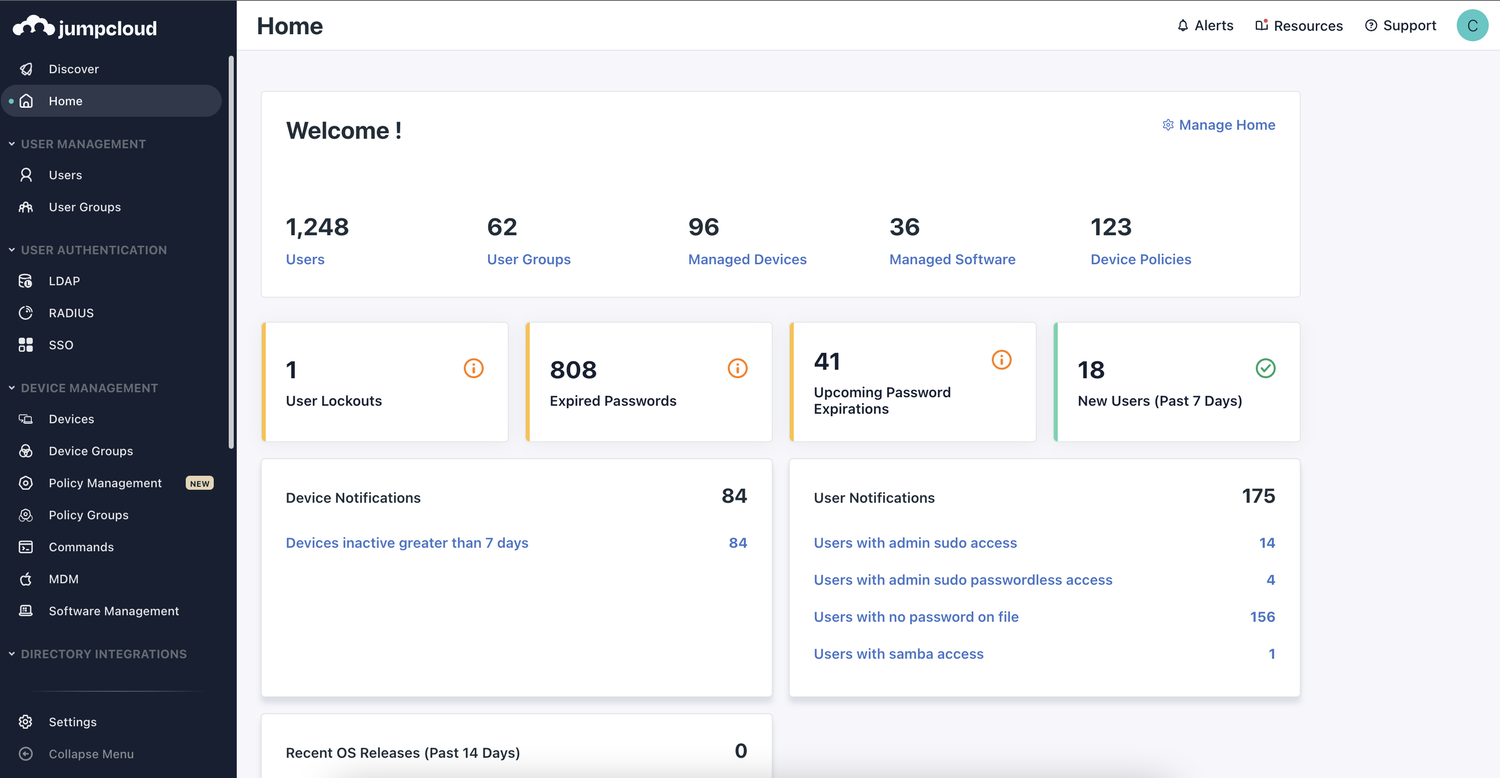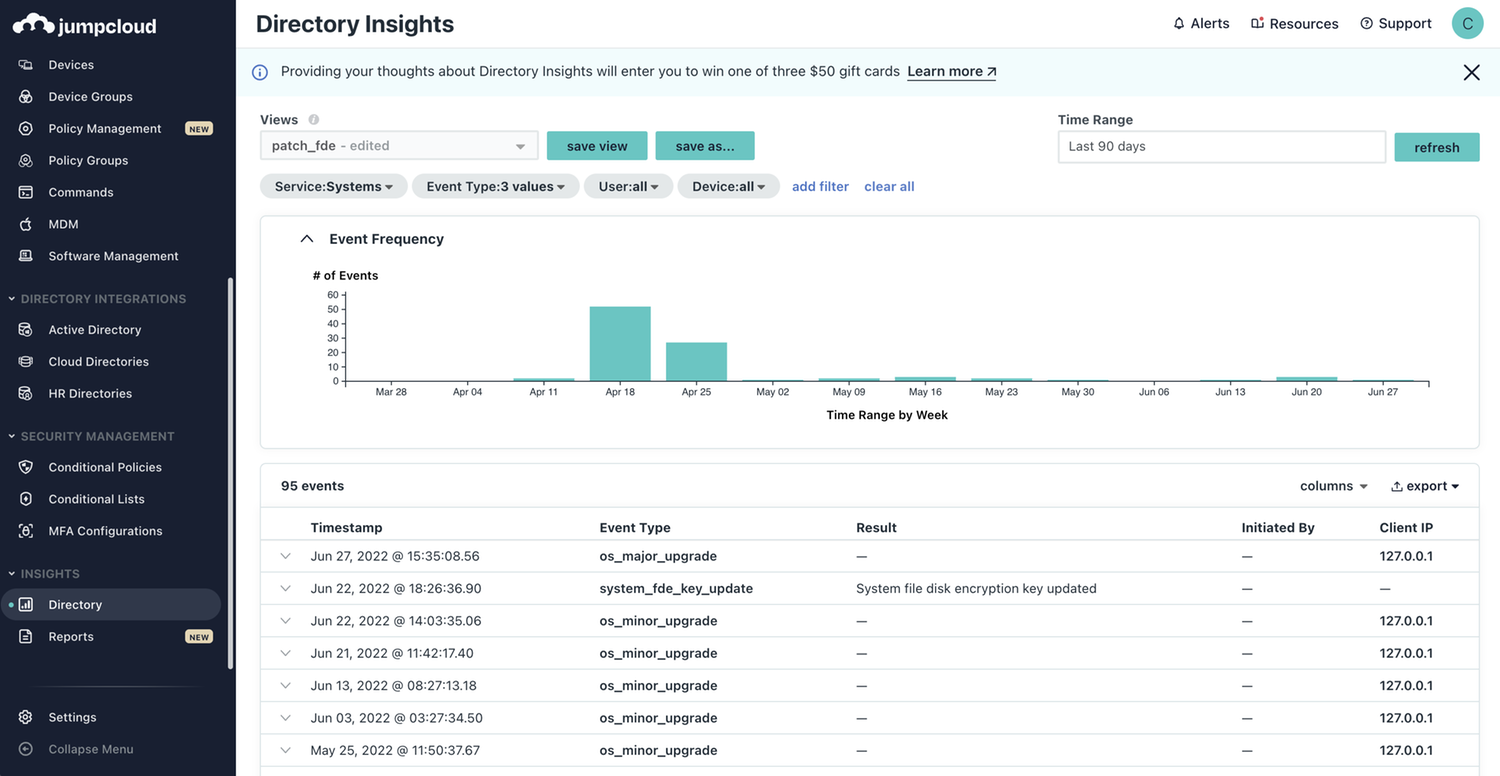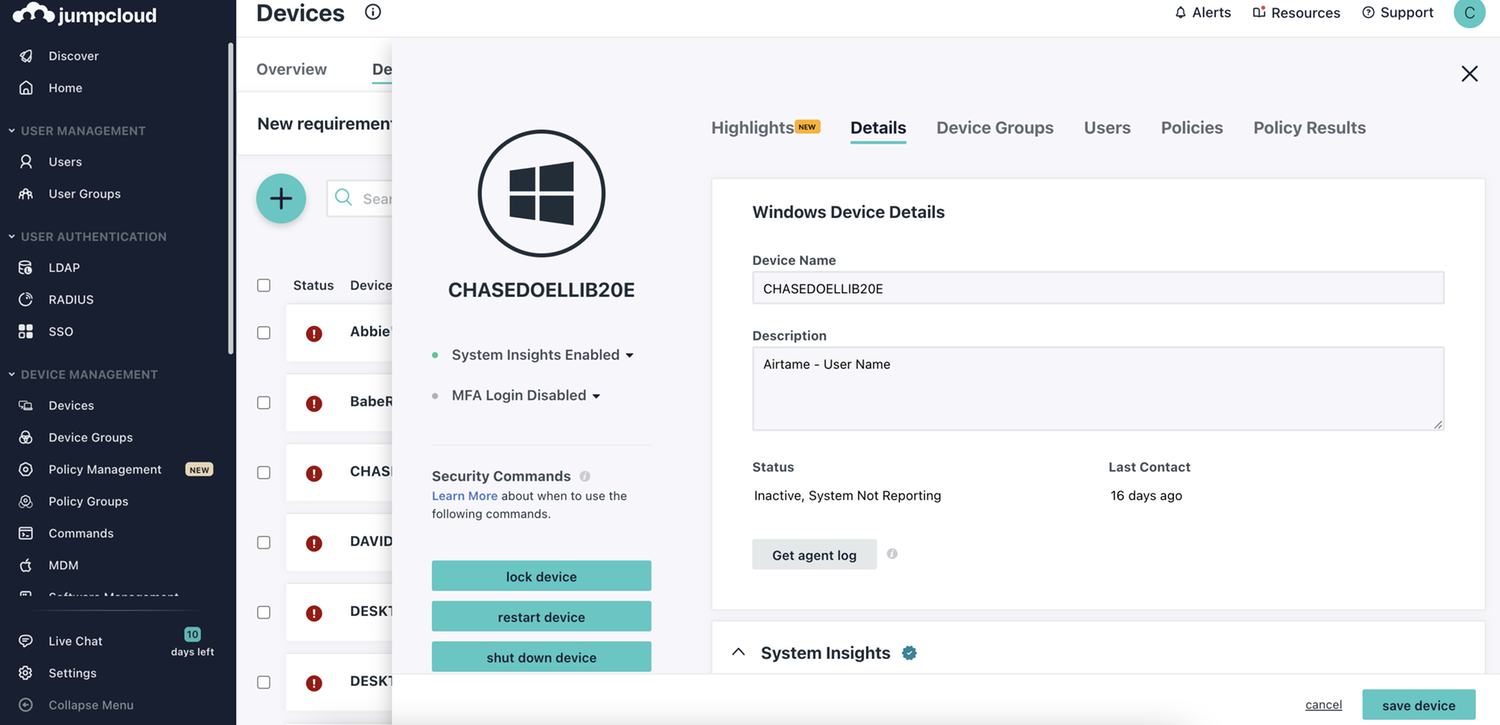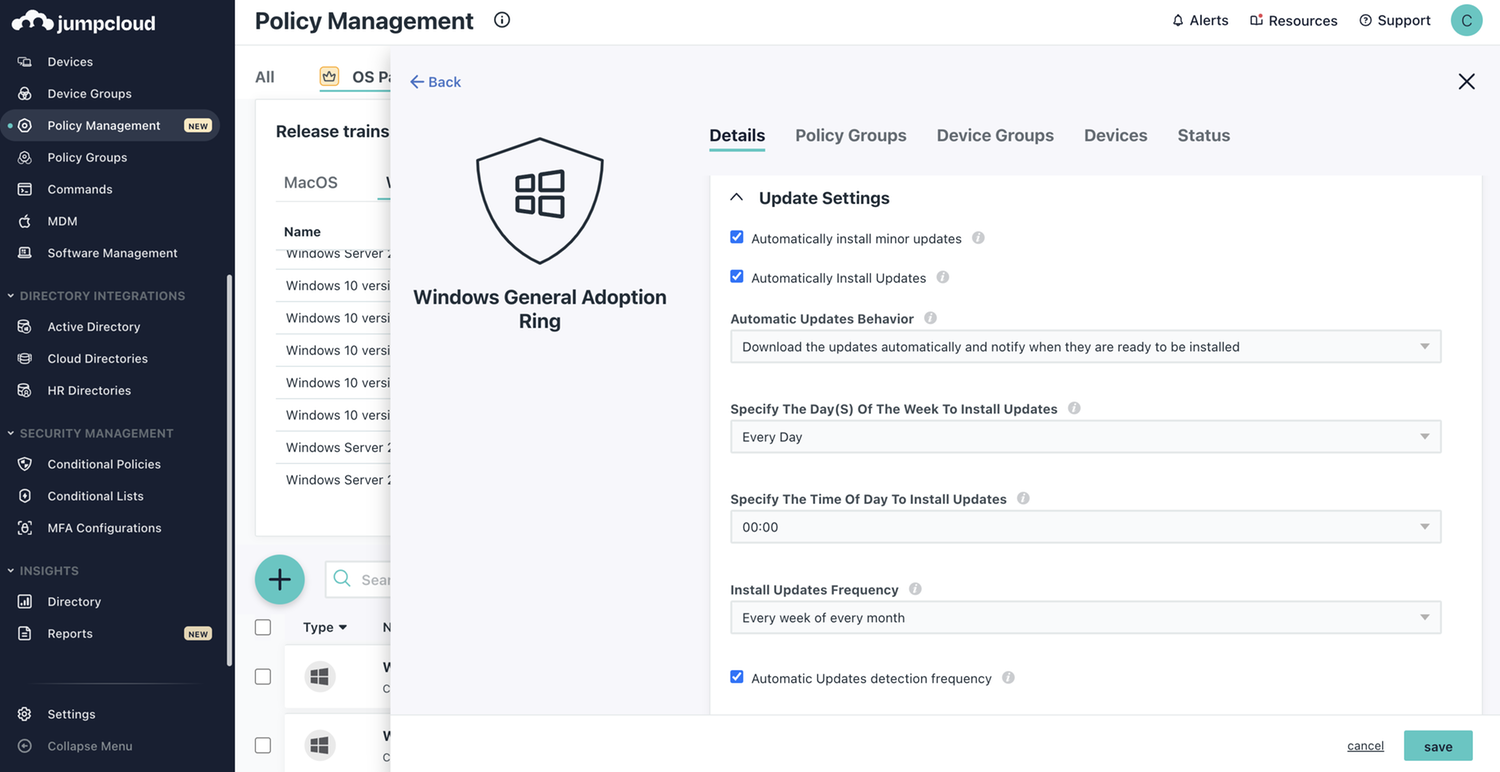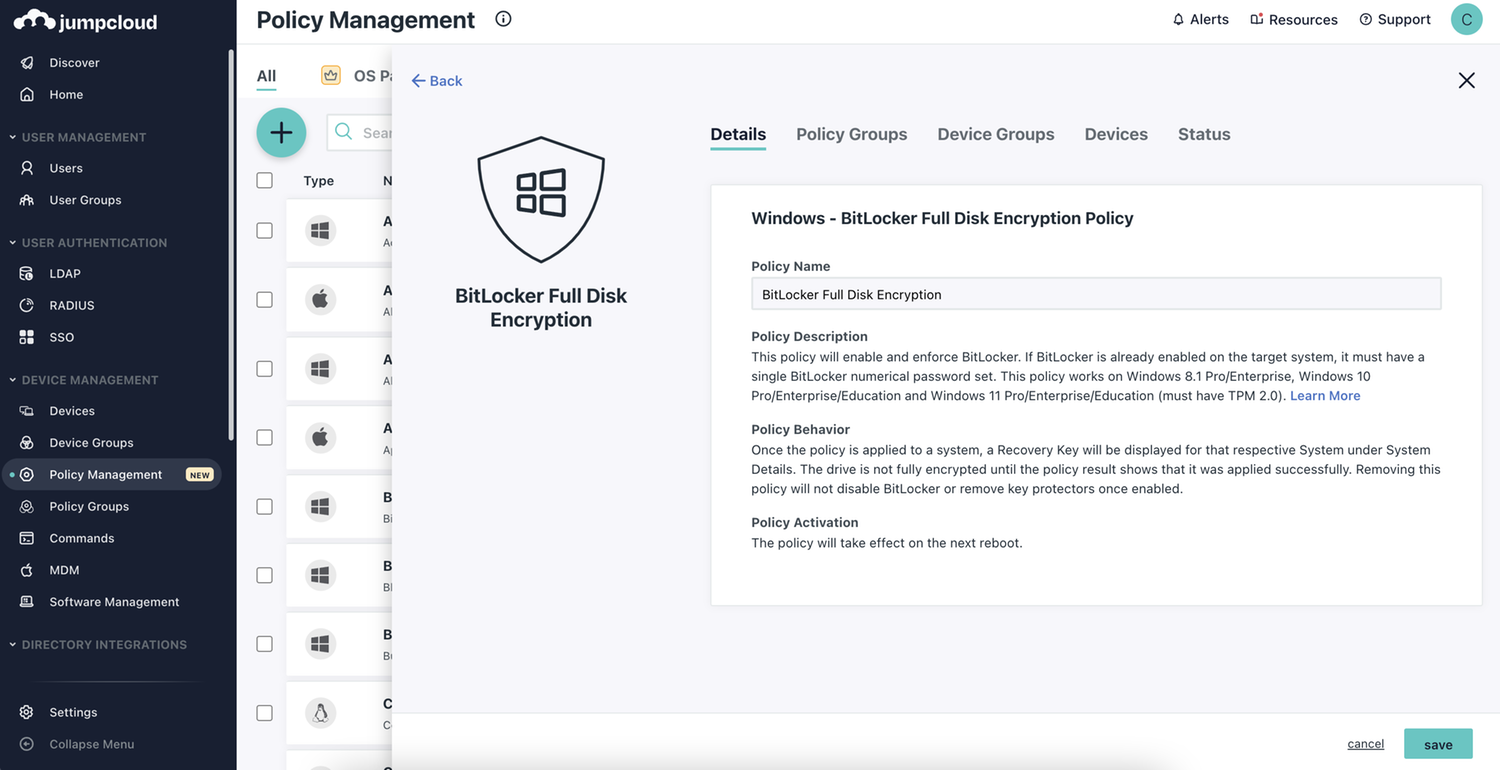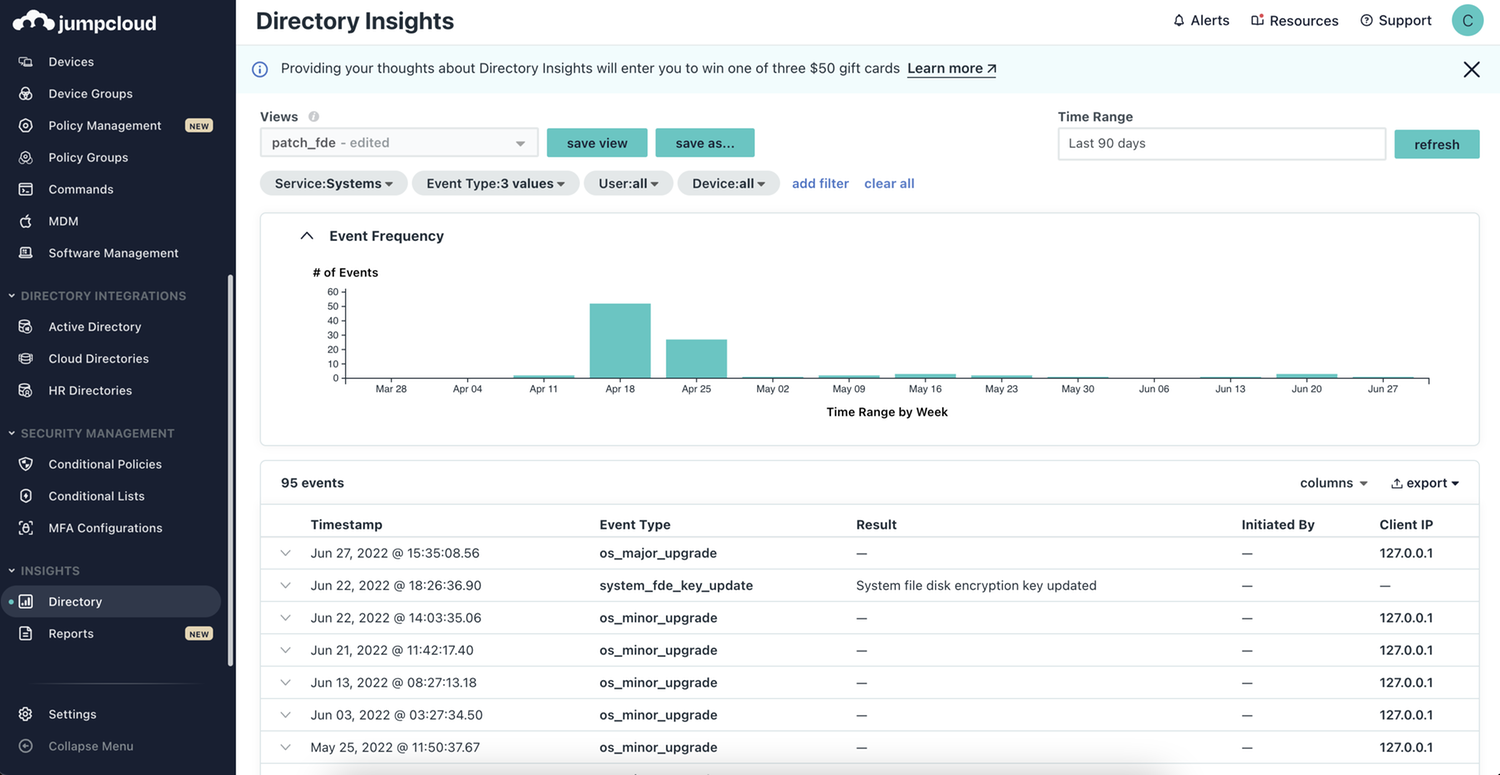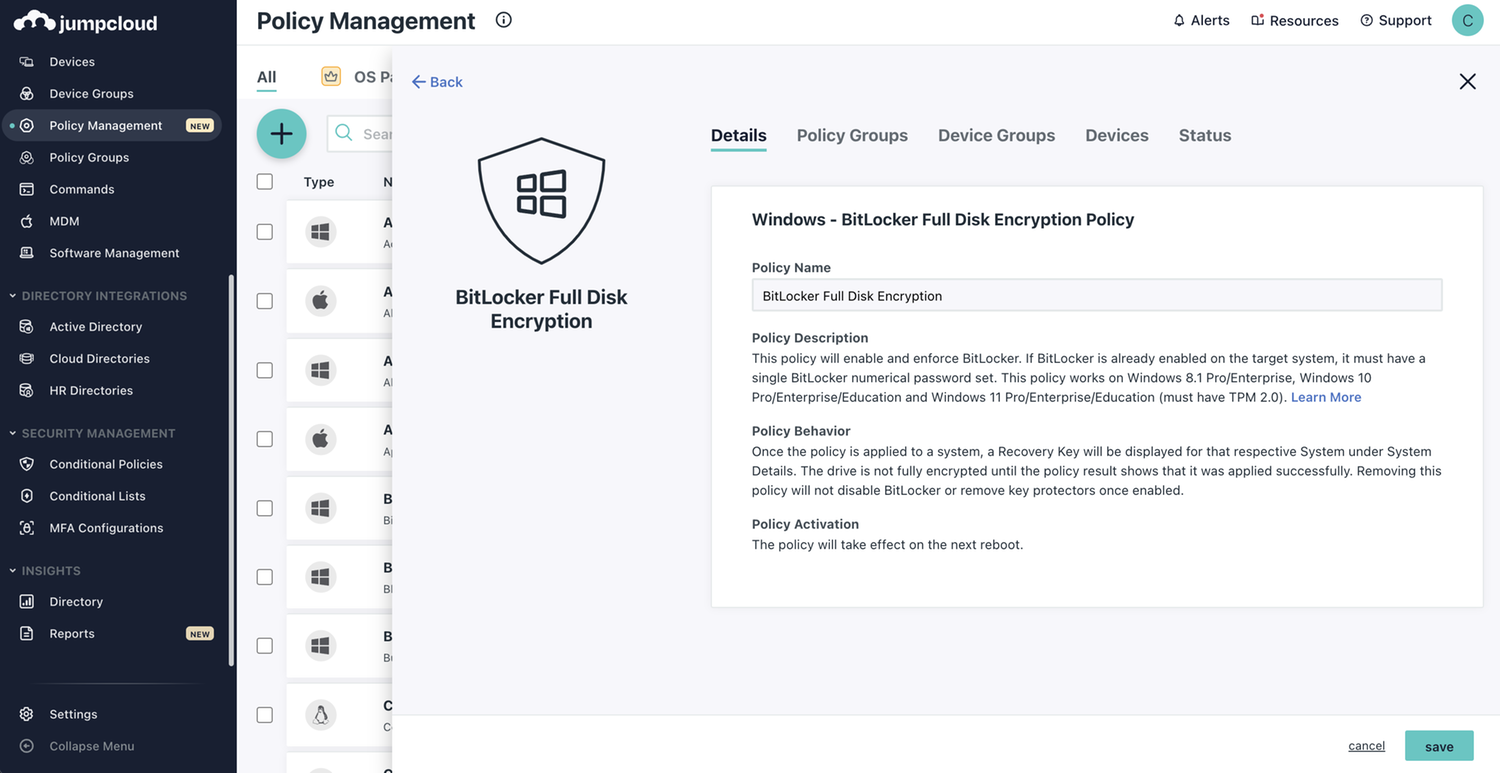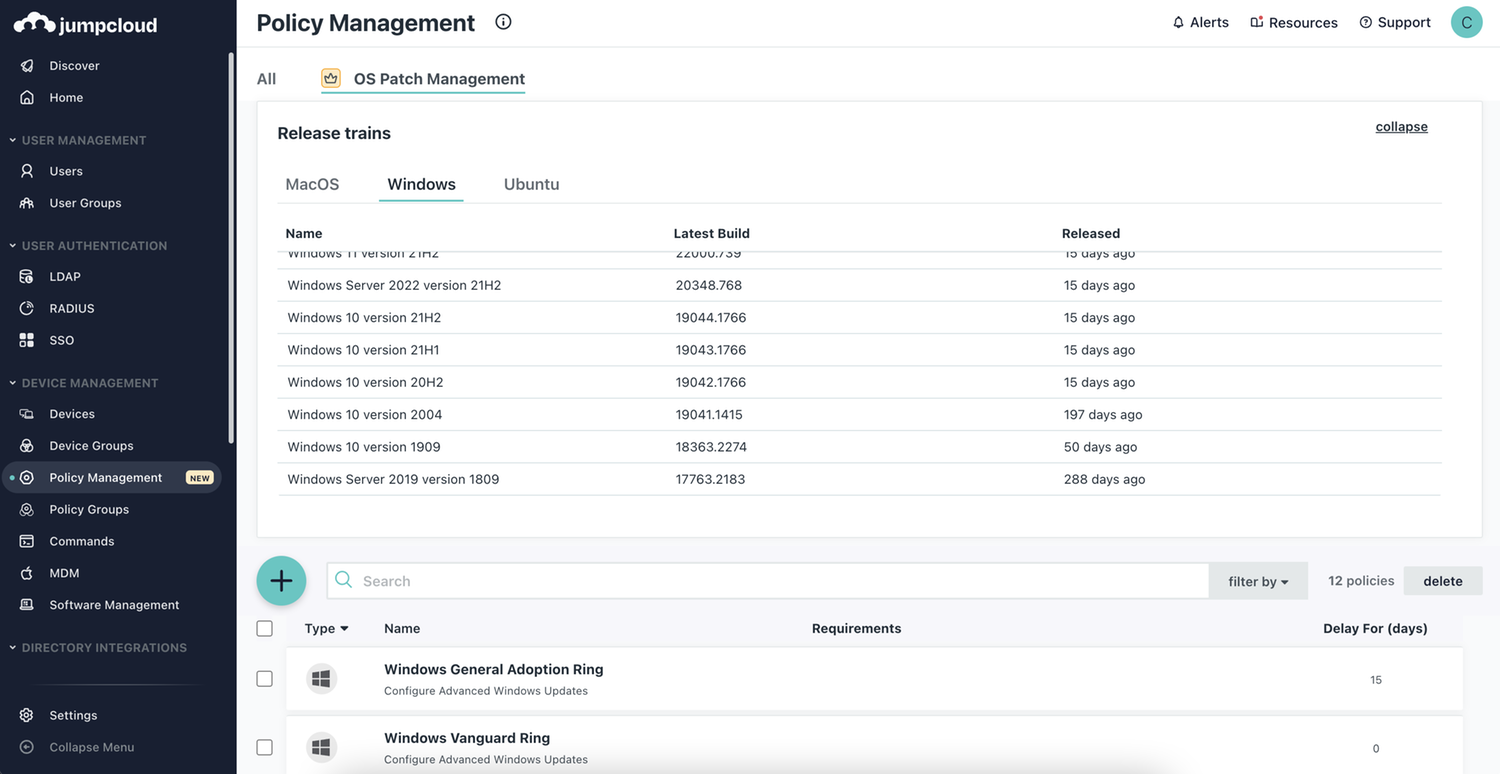 OS Patching & Encryption at Your Fingertips
JumpCloud empowers your security operations, IT, and DevOps teams to secure and manage your devices, all from a single platform. By integrating with the CrowdStrike Falcon® platform's Real-Time Response (RTR) commands to deploy the JumpCloud agent, you can easily secure, update, and manage the host's operating system. With group-based patching and policies, you can quickly gain visibility and close security gaps.
Automated OS patching Keep every device up to date with customizable user notifications and device specific groups, all from one pane of glass.

Automated browser patching Make browser zero day's a thing of the past with automatic and forced browser patching across Chrome, Firefox, and Edge.

Encrypt drucial data Seamlessly secure devices with full disk encryption across your entire fleet.

Compliance ready Easily track which devices were updated, encrypted, and any permission changes with out-of-the-box logging and reporting.

Simplified deployment Deploy the JumpCloud agent quickly to Windows devices through the Falcon console, drastically cutting deployment time regardless of location.
Identity Security
Endpoint Security